A School Garden in the Hands of the Community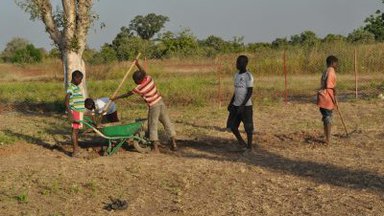 When designing a new project, the overarching goal for any Peace Corps Volunteer is the sustainability of the project after the Peace Corps has left the community. This means that even while requesting a grant for the start-up capital of a garden, for example, a volunteer must be planning on how to transfer responsibility to the community members for future maintenance and care. This is exactly the mentality that Sustainable Agriculture Volunteer Lianna had approaching her school garden project in her small Bambara village in the southeastern Tambacounda region.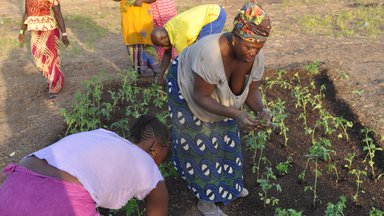 Immediately after she moved in to her village, the community approached Lianna requesting a garden for their school. The village had tried gardening near the school for the past six years, but because of a lack of fencing, they found it impossible to grow anything there without livestock trampling or eating their hard work. A dedicated group of teachers and community members, along with Lianna and the school's director, put together a budget that involved contributions from the community and a grant sponsored by Feed the Future to purchase fencing materials, seeds, and a water spigot. The villagers provided the labor to install the fence, dig the trench for the piping, dig garden beds, and transplant vegetable seedlings.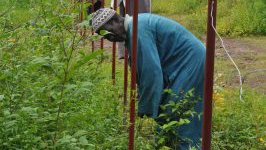 Now, more than a year later, the garden is fully in the hands of diligent community members. Rather than leaving the responsibilities of maintaining the garden up to the school director, students, or Lianna, everyone chips in, contributing money for the water, as well as their own labor.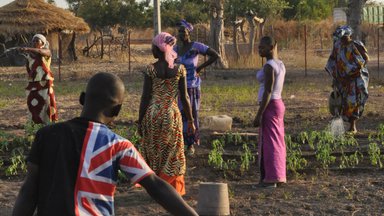 Whereas most school lunch programs involve simple rice and beans, the vegetables produced in this school's garden provide nutritious options for the growing students. The garden also serves as a teaching space for students and community members alike to learn innovative and environmentally sustainable agricultural and agroforestry techniques. Most importantly, the school's director and the village in general agree that they will be able to continue using and caring for the space long after Lianna has gone home.