Reflections on extending my service another year
"Why would you stay another year?" "Don't you miss being in the States and seeing your family?" "Aren't you tired of the heat?" "Are you crazy?" 
These are all questions that I was asked as I began to consider extending for a third year. Even now five months into my extension as Peace Corps Volunteer Leader for the Agroforestry sector, I still consider some of these questions. The last three are pretty easy to answer: Of course, I miss my family. No, I don't miss the States (that much). The heat isn't so bad and yes, I may be a little crazy, but aren't we all?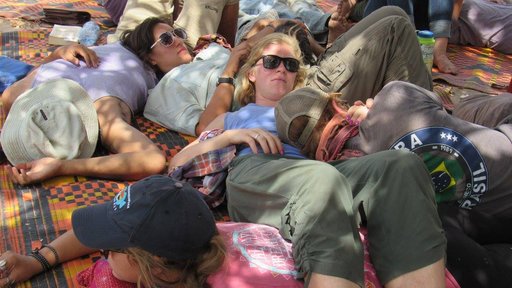 Much like the answer to "Why did you join Peace Corps?" there are a lot of reasons why I decided to spend a third year in this great country I have come to call home for the past 2.5 years. The first reason that comes to mind is simply that I felt that my work in Senegal was not yet complete. I felt there was still more I could do to help this organization and help the people, albeit in a less direct way. I thoroughly enjoyed my first two years in this country. The people are incredibly welcoming and sharing. This place has truly come to feel like home to me. 
The first question is a little harder to answer. 
The next reason is the position that I was interested in, and ultimately accepted, seemed like a good fit for me. When I was in the States, I enjoyed taking on leadership roles, passing on my experience and just generally being supportive for those who need it. This role seemed like a natural fit and one that I was excited to take on.  I should also mention that I simply was not ready to leave and go back to the States. I was unsure what my next steps were going to be and wanted to get a little more experience overseas in a different position to see what may come of it.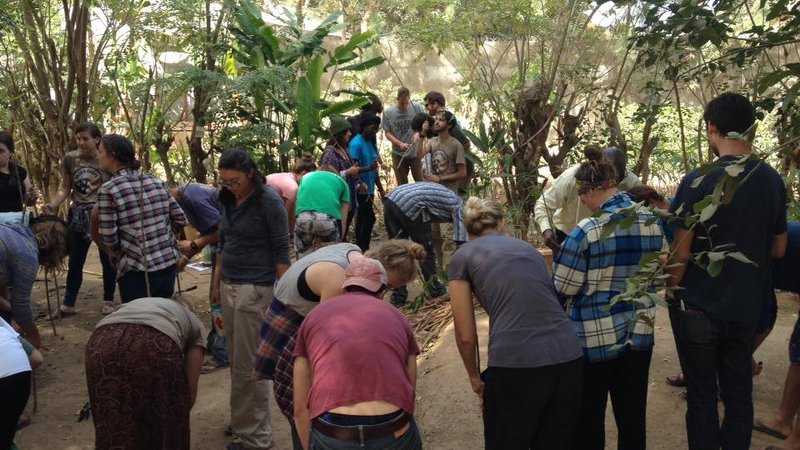 Once I get past all the usual questions, the next thing people would like to know is what exactly I do. 
The role of Volunteer Leader is very broad, and so it is hard to narrow down the scope of work, but basically I am responsible for helping organize and facilitate four trainings over the course of the year in collaboration with my technical team. Additionally, I have work with our Cultural Coordinator, Mama Awa Traoré, to plan various gender trainings throughout the country over the course of six months. Peace Corps Senegal feels that it is important to increase training and do more gender work - incorporating it into our sector work. Gender and equality work is something that I feel strongly about and was thus excited to help with these projects. 
That's the bulk of my job.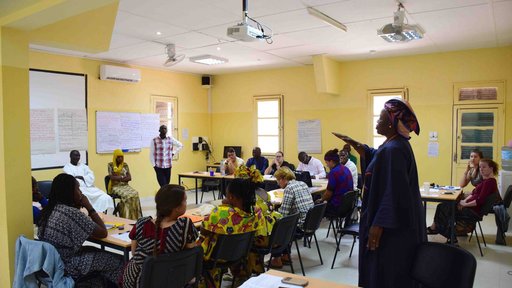 In addition to those trainings I also travel with staff to visit volunteers at their sites and help with any technical problems they may have. May it be as simple as correcting issues with compost to as complex as helping with grant writing.Likewise, I provide guidance with any emotional or cultural issues that Volunteers face during their service. As I said, the scope of my work is broad and takes a while to get accustomed to. I am simply an extension of the technical team and help with any tasks that they ask me to do, from creating schedules for site visits to updating training materials.
With the constant barrage of differing tasks and responsibilities, it is hard to narrow down and pick a favorite part of this job. That being said, there are aspects that are harder than I expected and a lot of that comes down to the nature of my current position being different than that of my first two years.
This extension has given me the chance to grow both personally and as a professional. I have overcome challenges that previously would have seemed impossible.
One of the challenges that actually surprised me was when the rest of my stage (cohort that comes into Senegal at the same time) left the country. I didn't expect that to hit me quite as hard as it did. I knew several people in stages that came after mine and was close to a few of them, but I realized as my group left that the people I had gone through this experience with were gone. While others go through something similar, there is a comradery that is formed by the group that arrives together. To see them receiving their "R" (for Returned Peace Corps Volunteer), getting ready to go home, and then to see them get home and begin moving on was very difficult. 
That all being said, my extension year is not always strenuous. I have been able to connect with other volunteers, travel to new parts of the country, and test my organizational skills. Probably one of the best things about this extension, on a personal level, is having the community of third-year volunteers. The number of third-years is very small. In my case, there are four of us from the same stage who are staying for a full year. Since we all have different jobs we face dissimilar challenges. It can be arduous, but in the end we are able to meet, talk, and just vent as needed. Those of us who chose to stay did not really get to know each other during our first two years because we were spread across the country. But now we have come closer and, I think, appreciate each other's company and support.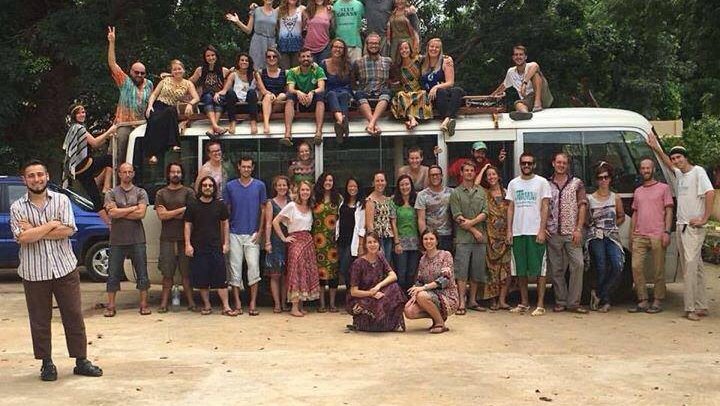 While I am only about halfway through my third year, it has been completely different from what my first two years were like. I have gotten to live in a larger city, learn another language, strengthen my relationship with the technical team, and create new friendships with the volunteers. There are times that I thought about going home and am sad to miss events that are happening stateside, but overall I would not trade this year for anything else. It has given me the chance to grow both personally and as a professional. I have overcome challenges that previously would have seemed impossible. I now know that when I return to the States I will be a better, stronger, and more confident person then who I was when I left in September, 2014.