Promoting Community Health Over the Radio: Peace Corps and ADEMAS Start Healthy Listening Groups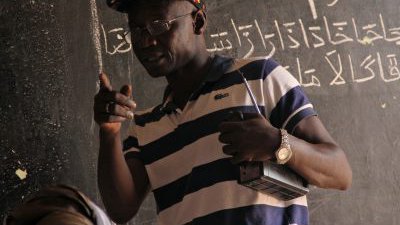 In pre-TV America, radio was the primary source of entertainment.  But today in Senegal, radio is becoming a tool to spread standardized community health messages that promote behavior change. The Agency for Development and Social Marketing (ADEMAS), and Peace Corps Volunteer Leader Chris have taken to the road to promote Healthy Listening Groups, which facilitate discussions of educational radio programs and foster collaboration between Peace Corps Volunteers, local radio stations, and community health workers.
The project aim is simple: to bring to light several health issues, including malaria and family planning, so that communities will have access to the newest and most coherent information.  At the same time, the Healthy Listening Groups, along with their local Peace Corps Volunteers, will help the community adopt the health behaviors discussed.
The recent tour spanned five days and five different communities, reaching 85 mothers and a handful of male health workers. Each broadcast featured a live discussion as well as additional recommendations from community health workers.
---