Production of Nutritious Dried Porridge to Combat Malnutrition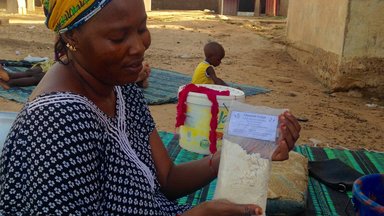 When I first arrived to my community in the northern Ndioum region, I was eager to identify where I could add value to the health programs. After working closely with my local health post, non-governmental organizations such as Cellule de Lutte Contre la Malnutrition and Action Contre la Faim, as well as other local community members, I began to identify malnutrition as a major health concern among children under five years old.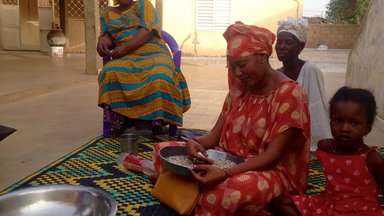 Cellule de Lutte Contre la Malnutrition participated in monthly growth monitoring events of children under 24 months of age, and I partnered with them to create a comprehensive baseline assessment of the state of malnutrition in my village. The baseline survey included information on 746 individuals within the age range of 0-24 months old. The data conservatively represented 75% of the target population of 0-24 months old within my community. From this data we were able to identify a lack of complementary feeding as a major challenge and began developing projects to address and prevent this nutrition issue.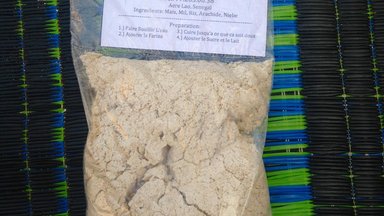 One day while sitting with a family drinking tea and talking, I saw a mother give her child a nutritious afternoon snack after the child's nap. I introduced myself to her and explained to her the current concern in the community regarding nutrition and how I wanted to teach other people to do exactly as she had done. Tete Idera was an obviously positive role model and she became immediately interested in helping me spread nutritional education, so she invited me to her upcoming women's group meeting.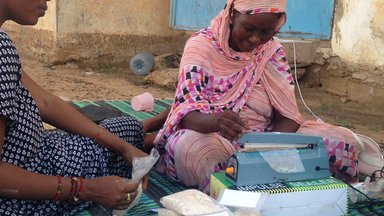 Upon meeting the 54-member women's group, I described my work as a Peace Corps Volunteer and my desire to help prevent malnutrition in my site. They were instantly interested, engaged, and wanted to take part in a project designed to reduce malnutrition in their community. As a women's group they already sold various products such as soap and detergent within the community. Knowing that they already had this system in place we discussed the possibilities of producing and selling a nutritious porridge made of corn, millet, rice, beans, and peanuts. We set a date, and I trained the women on how to produce, package, and discuss the importance of using products such as the porridge to prevent malnutrition. As they started seeing results in selling the porridge within the community we created a unique packaging label for their product and they decided to call their nutritious porridge 'Chonnde Cellal' which translates to health porridge.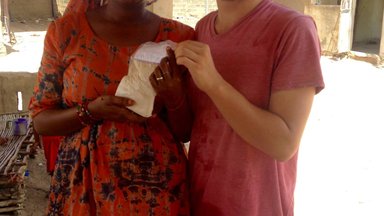 So far the women have made six batches of porridge and sold over 150 bags amounting to 750 servings of our nutritious porridge for children in my village locale. This project has netted 18,000 CFA (about US$30) for the women's group. These proceeds are used solely to help member's children go to school when their families cannot afford education fees. Now we are in the process of expanding this project within the community as well as growing, harvesting, and adding moringa, another vitamin rich ingredient into the porridge.