Peace Corps Volunteers Reach Across Sectors to Share the "The Miracle Tree" with the People of the Djolof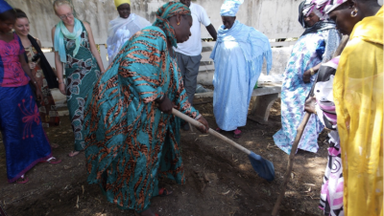 Sap sap, Nbidia, "The Miracle Tree." Moringa goes by many names, but no matter what you call it, the benefits of this wonder plant can't be denied. In 2014, Djolof region volunteers from three different sectors (Agriculture, Community Economic Development [CED], and Health) came together in the city of Linguere to teach their community counterparts about planting and selling Moringa, as well as its health benefits.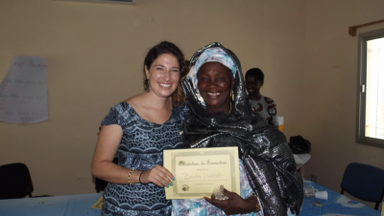 Agriculture volunteers taught participants how to prepare a 1x1 meter intensive bed and the proper ways to plant and harvest the moringa leaves. The Health section had information on all the nutritional benefits of moringa and how the leaves and/or powder can be used in a Senegalese household to supplement family members' diets. CED-ers spoke about the potential monetary benefits of selling moringa and the best ways to market it.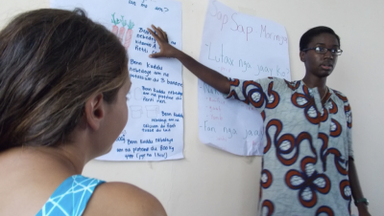 This effort was a "training of trainers," meaning that participants were selected with the understanding that they will return to their communities and re-teach the information.  After the sector sessions, volunteers opened the floor for questions and discussion about the best way to disseminate the information once trainers were back in their communities. It is the hope of the volunteer organizers that newly trained trainers will lead their own mini trainings in the future, start Moringa gardens at their health posts, and share the health benefits of Moringa with mothers of children under the age of five. 
The whole training was recorded and will be aired as a three-part radio series that will reach communities across the Djolof region.