Peace Corps Volunteer-Led, Results-Driven Research: What are Senegalese Children Really Eating?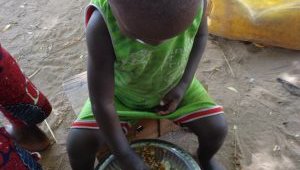 Peace Corps Senegal Volunteers piloted an ethnographic study to discover the complementary feeding practices of caregivers in Senegal in order to better understand child nutrition across the country and to identify specific nutrition interventions.
Complementary feeding is the stage when breast milk no longer fulfills a child's energy and nutrient requirements and therefore, must be accompanied by additional foods. It's recommended to begin at six months of age. It's a well-known fact that children are at a high risk of becoming malnourished due to an inadequate diet and susceptibility to illness during this stage.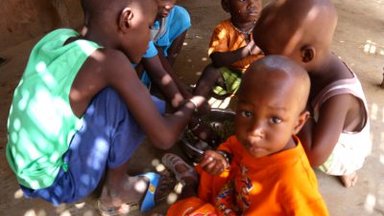 Third-year volunteer Katie extended her service as Peace Corps Senegal's Nutrition Coordinator. She's dedicated this year to improving and incorporating nutrition curricula across all sectors. Katie developed and led this pilot study assisted by Community Economic Development Volunteer Katherine.
During the month of June Peace Corps Volunteers Katherine, Yanelli, Jordan, Allie, Adel, Alisha, Bryce and Andra observed, recorded and photographed children's eating habits in their communities. They selected and followed a child from the moment they woke to bedtime. Factors like food type and manner of feeding, for example child-initiated versus adult-initiated feeding, were recorded.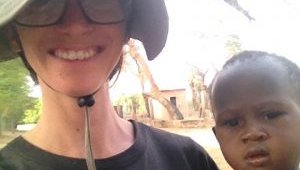 These observations and photographs were then compiled and analyzed using a coding program, MaxQDA, transforming qualitative indicators into quantitative data. The results shed light on basic feeding practices and will inform volunteer interventions to target, change or build upon these practices in the future.
For example, Volunteers can build upon the fact that most women breastfeed their children until 24 months, a positive practice that should continue. Volunteers will target hand washing, since older children (13-24 months) "self-feed" with their hands and frequently share with others. These same older children were often associated with poor hygiene practices because they are much more mobile than their younger siblings.
For more information on the final conclusions and recommendations from this study, read Katie and Katherine's report, Complementary Feeding Practices in Senegal, available online at Peace Corps Senegal's digital library.

https://docs.google.com/file/d/0B1Ul8uGhDQxDZXkxTHRDdnFGQ00/edit