Peace Corps Senegal's Largest Grant-Funded Project: Two Years Later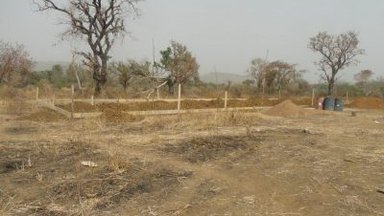 Good things are happening in Kedougou!
During my trip to Kedougou in April with Peace Corps Director Cheryl Gregory Faye, we visited my village's local High School, the result of a project initiated by RPCV Jessica in 2013. We were extremely happy to find that two years later, 257 students from 60 surrounding villages are attending school and 19 teachers are employed by the government.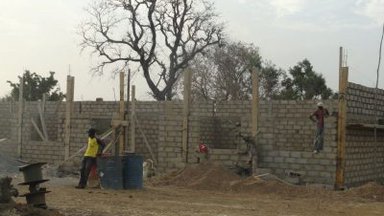 Jessica and community members decided to construct a high school in their small rural town because the closest high school for the department was more than 92 kilometers away in Kedougou. The distance and the cost of having to go to Kedougou deterred many students from continuing their education after finishing secondary school, resulting in high drop-out rates, low levels of achievement in school, and little motivation.  Girls were more likely to marry young, and the boys ended up looking for jobs in the gold mines, working odd jobs in Kedougou, or becoming farmers.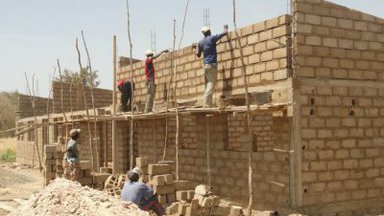 Thanks to the Peace Corps Partnership program, high school construction began January 2013 and was inaugurated May 24th 2013.
Jessica knew that the school would contribute to empowering the youth, giving them an opportunity to graduate from high school and even continue to pursue university studies. She is a firm believer that education is the foundation to economic growth and sustainable development and thus an important investment one can make for any community trapped in a cycle of poverty.
Our visit showed us that Jessica's dream of giving the youth of rural site an opportunity for a better future had come true!
---