PEACE CORPS: IT RUNS IN THE FAMILY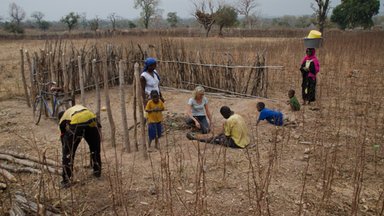 From the time we met, three months after Tom returned from his Peace Corps service in Niger, West Africa, we decided that serving together in Peace Corps was something we wanted to do in the future. We weren't sure when, but we always knew we'd do it. Now here we are, 30+ years later, with two adult kids, taking a leave of absence from our teaching careers, living in a remote village in the Kedougou region of Senegal, working with local farmers and community gardens, and speaking Jaxanke, or trying anyway. Our hut is simply furnished, the family whose compound we live in have taken us under their wing and the villagers have accepted us into their lives.

Our kids grew up on Tom's stories of life in Niger and the profound impact it had on him.  When they were 7 and 9 we took them back to Tom's village so they could connect the stories with the actual people.  It was a moving experience that is forever etched into our minds.  The original experience was Tom's, but this experience belonged to all of us.  Not long after that trip our son decided that he, too, would be a volunteer one day.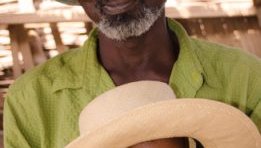 That day came in March 2014 when we dropped Dylan off at the airport in Seattle.  He was on his way to Malawi, Southern Africa via his staging in Philadelphia.  It was a tearful goodbye but happy tears.  We were so proud of him and at the same time excited because we knew we'd be applying in the fall and soon all those thoughts about what it would be like would be turned into reality.  Our daughter was behind us all the way.  As a family, we were ready!
That fall we sent in our applications and by Thanksgiving were accepted into Peace Corps Senegal with a departure date of Sept. 2015.  Tom was asked to be in the Agriculture-Forestry sector and I would be part of the Sustainable Agriculture sector.  After a career of teaching, we were facing a steep learning curve.  We spent the next several months doing paperwork, getting medical clearance, practicing our French and planning a trip to Malawi to see Dylan and experience his new life.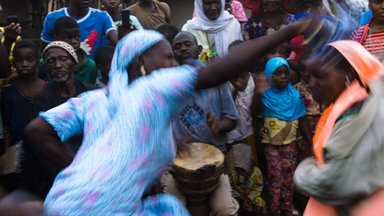 By late June we were on the plane for Lilongwe where, for the next 5 1/2 weeks, we were sort of volunteers in training.  We stayed in Dylan's village, cooked on his homemade brick stove, met his friends and villagers, traveled on public transportation, stayed in simple hotels and a few wonderful places on the Lake.  It was great!!  Dylan was happy, healthy and a wonderful tour guide.  He had changed over the months.  We dropped him off that March day as a fresh college grad and he picked us up in Malawi a seasoned volunteer with the nickname "One Pants Dylan," in reference to his wardrobe, or lack of.
We continue to be so proud of both of our kids.  Dylan will close out his service this month, April 21, and in May he'll be visiting us.  This time we'll be showing him around, letting him experience volunteer life in another wonderful African country.  Molly will be here in the fall and though we can't all make it at the same time, it will still be a family experience, one that we won't soon forget.
Please check out Dylan's article, featured last month on Peace Corps Passport here.