PC supports Master Farmers during COVID-19 Pandemic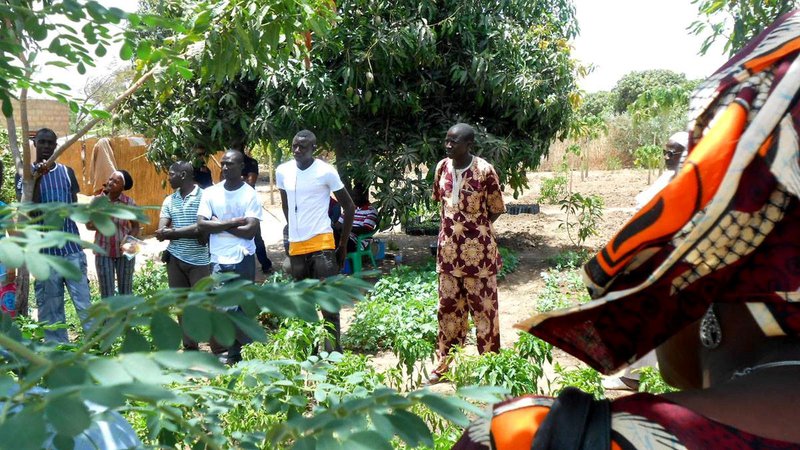 June 7, 2021
As the COVID-19 pandemic continues, and in the absence of Volunteers, Peace Corps Senegal strives to support our program partners. Master Farmers are an important partner, and our Agriculture and Agroforestry teams are hard at work supporting them with sapling deliveries and monitoring calls to provide technical guidance. Our teams are ensuring Master Farmers receive essential support, while preparing for the return of Volunteers, and using technology to do so more efficiently during COVID-19.
Since 2010, Peace Corps (PC) Senegal has been supporting the Master Farmer program with funding from Feed the Future via USAID. PC Senegal currently supports 65 Master Farmers across the country. These Master Farmers are critical to our goal of helping Senegal achieve food security by 2035.
Master Farmers are local farmers who are well respected in their communities, open to new techniques and willing to share their knowledge and resources with other farmers. They use one hectare (2.5 acres) of land as a place for experimentation and demonstration with improved techniques in agriculture and agroforestry, and open the land to other farmers who bear witness and participate. Master Farmers are considered to be critical resource people in their communities because of the knowledge they gain from Peace Corps Volunteers and staff on agricultural and agroforestry technologies, which they then demonstrate in their fields. Neighboring farmers visit their fields frequently to see demonstrations, ask questions or advice for their own land, view implementation of demonstrated techniques, and access planting materials. Unfortunately, in the absence of Volunteers and due to COVID-related travel restrictions, Peace Corps does not have the field presence to provide on-site technical guidance to Master Farmers.
This situation prompted our Agriculture team to organize regular phone/video calls with Master Farmers to support them with technical guidance until Volunteers return. In a creative twist, Peace Corps staff also produced videos by and for farmers, in their own languages, to support them to improve harvest, seed storage and vegetable nursery techniques. These videos allowed farmers to see solutions to their concerns and learn from other Master Farmers about what is working in their fields. Master Farmer Cherif Diallo from Kolda said, "The videos are very interesting. They helped me to compare what I am doing and to improve."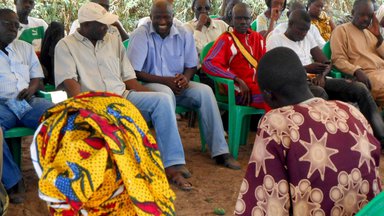 The team's outreach also provides an opportunity to get feedback from Master Farmers to continue to improve efforts to support them. The Master Farmer Kadia Ndiaye (one of 14 women in the program) from Maleme Thialene in Tambacounda Region said, "Last year, I lost my cowpea production because of bad storage conditions. With the Peace Corps video on good seed storage techniques, I was able to preserve my cowpea harvest this year and will use it for seed, food and income." The team is already working on a new series of videos that farmers have requested.
Peace Corps has also continued to provide critical inputs, delivering 139 mango and 162 citrus grafted seedlings to 20 Master Farmers in six regions of Senegal last year, and is currently preparing for the distribution of additional seeds for field crops and cashew ahead of the rainy season. These Master Farmers are working to disseminate sustainable agroforestry technologies to improve farm productivity and restore soil. These inputs will help to improve genetic diversity of trees, which Master Farmers will share with neighbors, while also diversifying their own income through the sale of fruit and grafted seedlings.
PC Senegal is doing all of this to ensure that the Master Farmers are ready when Volunteers return to Senegal and so that Master Farmers can continue to support other farmers in their communities to achieve food security.
---