Peace Corps Senegal's Cutting Edge Initiatives Hold Biannual Meetings in Thiès
Peace Corps Senegal is known to Peace Corps countries worldwide for trying new things.  A culture of innovation and collaboration between staff and volunteers has led to exciting advancements in our approach to the work we do.  Two such advancements are the DREAM Team and the Work Zone model.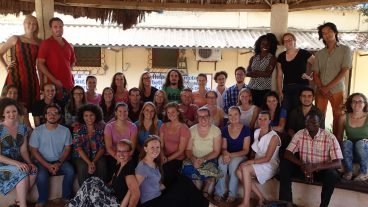 On June 26th and 27th, the DREAM Team met for the fourth time since its inception in February of 2014, training a new batch of volunteers that nearly doubled its size.  The group now boasts 35 members who are trained and ready to help their fellow volunteers with project design, monitoring, and reporting.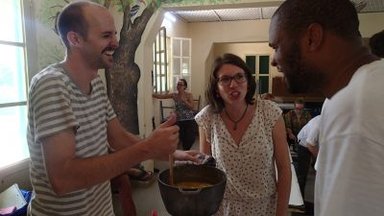 Immediately following was the biannual Work Zone Coordinator's Conference and Volunteer Advisory Council.  Many Peace Corps posts meet regularly with Volunteer Advisory Councils to identify pressing issues of volunteer support in a constructive and respectful way, but Peace Corps Senegal takes it one step further by incorporating it into its Work Zone model.  39 Work Zone coordinators representing 26 Work Zones came together for three days to receive training and provide feedback on such topics as site development, cross-sector collaboration, gender mainstreaming, and volunteer support.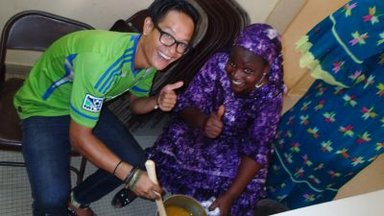 To cap off the week of meetings, the Thiès Training Center hosted All-Volunteer Conference (lovingly known as "All Vol"), where volunteers could choose from a variety of presentations meant to inform and inspire their work.  Some were given by other volunteers, such as "Community Health Emergency," in which Health Volunteer Aaron explained how he implemented his training for emergency first responders and answered questions from Peace Corps Volunteers interested in duplicating the project.  Others were informational sessions given by outside agencies such as MyAgro and The Nubian Vault Association.  Still others imparted practical skills such as rapid banana propagation and canning.  Needless to say, it gave the attending volunteers a lot of ideas to inject into their work in the next few months.  Hopefully some of those projects will end up right back here on the Web site.  Stay tuned!