Nutrition Festival Draws 400 in Rural Village of Podor Region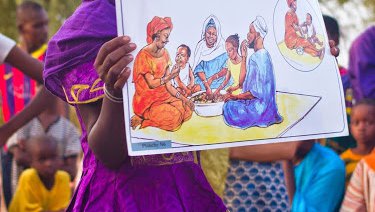 Over 400 community members,  including government workers, non-government organizations and Peace Corps Volunteers in the Podor Region gathered for the first ever Nutrition Festival 14 June 2014 in a regional small village. Volunteer Mariel organized the event to promote awareness of nutritious and healthy eating practices in her community. The Festival was the culmination of months of trainings and preparation and even included a 'Top Cook' Award with a coveted first prize.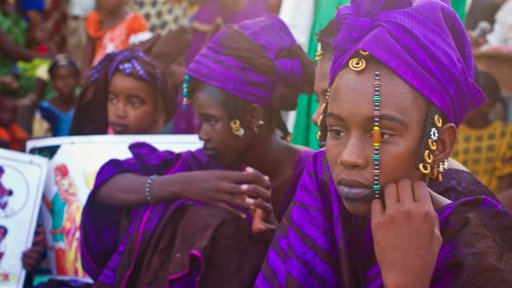 After attending Peace Corps' Nutrition Training in St. Louis in March, community health workers Katdjita So and Binta Ja visited each household in the host village with Mariel to complete a survey of nutritional habits and composition with attention to seasonal availability. This survey more accurately identified challenges in the community. Based on the findings, it was realized that the men of the village knew little to nothing about nutrition in the house; this is an issue since they control the household budget. As a result of the survey, three group presentations were carried out (one for women and two for men) that proved successful when evaluated afterwards.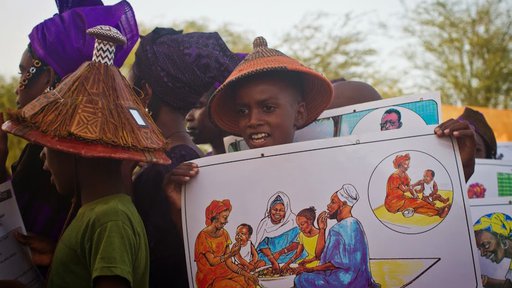 Volunteers Yanelli, Megan, Eric, Benjy, and Jill all came prepared to talk about the impact their respective sectors have on household and family nutrition. They were supported by community health workers Binta and Katdjita and health post nurse Oumar Diop. Representatives from NGOs including Africare's Abou Bakary Ba and ChildFund's Cheik Ly as well as the Podor District Health Department Manager Alou Sarr came to support the initiative as well. They recapped previous informational talks held in this village, including the importance of vitamin A supplements, nutritional diversity, and iodized salt. Students from the local middle school joined in with traditional Pulaar dancing, costumes and singing all based around nutritional topics in the home such as exclusive breastfeeding.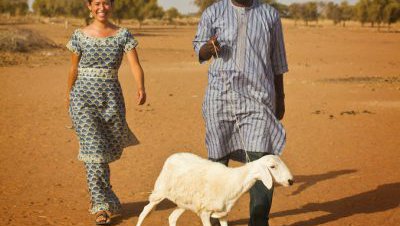 The Nutrition Festival culminated in a Top Chef Senegal style cooking competition. The winner of the most nutritious, tasty, and creative dish was awarded a female sheep. Peace Corps Program Manager Rokhaya Samba Sy, Nutrition Capacity Building Coordinator Katie, Cheik Ly and Aliou Sarr judged 15 bowls of food prepared by the women of the host village. Aissata Ba was awarded Top Cook and the prize sheep for her creative take on traditional thieboudienne (fish and rice), incorporating bissap flowers and bell peppers.
---