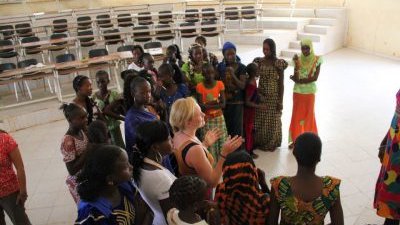 Matam region celebrated its third annual Girls' Camp 27-31 March 2014 in Ogo. Eleven volunteers and 34 campers from nine different villages across the Matam region came to have fun and build life skills for their futures.
In sessions the girls danced, played finance games, drew pictures of their futures, discussed mentorship, played football, talked about beauty and skin bleaching, made friendship bracelets, learned about reproductive health, ate American cookies and learned about American culture.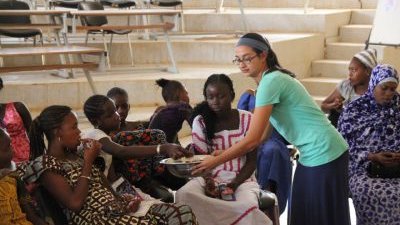 They debated with Peace Corps Senegal's Volunteer Support Assistant (VSA) Sakhir Dia about gender roles. Campers listened to a career panel and learned about their rights in the Senegalese legal system.
The final day, their parents came and the girls shared their camp experiences with them. Peace Corps Senegal congratulates these future leaders of Senegal on a successful camp!