Kolda & Velingara Youth Empowerment Camps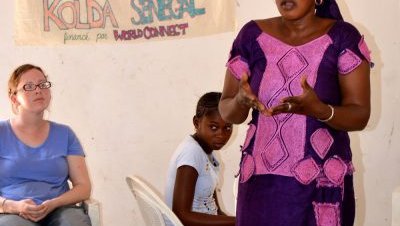 Peace Corps Senegal Volunteers organized a four-day Youth Empowerment Camp in the Kolda region. Twenty-four students from 11 middle schools in the Kolda and Medina Yorofoula departments attended 25-28 March 2014.
The kids had a blast making friends and learning new skills.Sessions included Karate, reproductive health, first aid, a career panel, gender equality, nutrition, entrepreneurialism, planning for the future. Peace Corps Volunteers, their counterparts and Peace Corps Senegal staff led sports, theatre and art activities as well.
The camp was held in partnership with OFAD/Nafoore, a local NGO, who also provided the venue. Parents attended the closing ceremony. A sister camp was also held in Velingara, Kolda for students from the Velingara department.