Investigating Family Planning In Fatick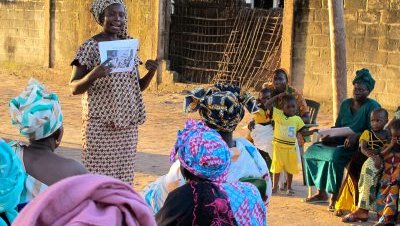 Masters International students experience their Peace Corps service through a unique perspective, in large part because it is framed by an overarching question. A thesis. An academic research paper.
For Emily, a Preventative Health Volunteer in the Fatick region, that question formed around women's health and family planning, a topic about which she became passionate through working with her village's health post, and seeing firsthand the challenges faced by so many women in Senegal.
Senegalese women, particularly in rural areas, marry young and often give birth every couple of years for the duration of their child-bearing years. The births can be dangerous for both the mother and infant, and the large number of children is a huge financial burden for families.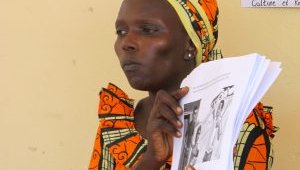 In Emily's village, the forward-minded Head Nurse and Infirmier Chef de Poste (ICP) set a goal to increase the use of family planning in their jurisdiction from 9% to 15%, and Emily worked with them to develop a system through which they could not only achieve that goal, but scientifically and academically assess the underlying issues relating to a lack of family planning in their community.

Family planning is cheap and readily accessible in even many of the most remote, rural parts of Senegal, yet despite its promotion by health workers and NGOs in recent decades, Senegalese women have been slow to adopt it. Clearly it is not a question of access, but something far more deeply rooted in society keeping 91% of women in the area from engaging in family planning. To investigate these social and behavioral obstacles, Emily designed a barrier analysis.

In her thesis, she writes, "In the development world, a lot of emphasis is placed on 'creating access' to materials. However, access alone cannot create behavior change. This is why it is imperative to combine the creation of access with overcoming other barriers that hinder women from utilizing modern family planning."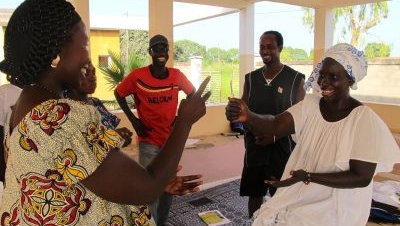 The barrier analysis involved a survey of 90 women—all mothers of young children who do not want to become pregnant again right now—on their perceptions of the advantages, disadvantages, cultural stigmas, and other relevant factors surrounding the use of birth control. The survey was carried out by trained local health volunteers.

The study showed that many women who want to engage in family planning believe their religion allows it, and it is in fact their husbands' approval that's been their number one obstacle. Cultural stigma and social norms were also identified as barriers to engagement, while access to and knowledge of birth control methods were ruled out.

The results have already been instrumental in changing the approach to providing family planning in Emily's area. Following the surveys, Emily and the other health workers carried out a series of health talks with community members aimed at changing the perception of birth control as being socially unacceptable, and to dispel rumors and falsities about family planning.  Because of low male attendance at these discussions, the group sent male health volunteers door-to-door throughout the villages to talk about these issues with the men of each household.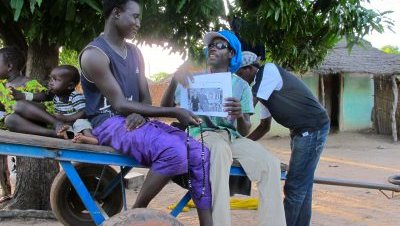 Afterwards, the village chief held a guitar, a large gathering of the village, in which he praised the health workers' efforts, and also spoke about the value of proper healthcare, and emphasized the importance of keeping an open communication between spouses on family planning.
Using her thesis as a jumping-off point, Emily submitted a full report with programmatic recommendations that will help spread her success in upcoming health projects in other parts of Senegal, and other developing countries.