Internship program in Tambacounda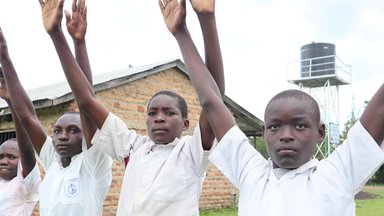 For students in America, this is the time of year to start thinking about summer jobs or internships. Most students in Senegal will never have these kinds of experiences. There is no culture of internships in the community or guidance counselors in the high schools. There aren't even opportunities for career-building or soft-skills development. When students are finally hired for their first job, they often have no prior work experience. Consequently, students in Senegal are not prepared to enter into the workforce, especially given how saturated and competitive it is.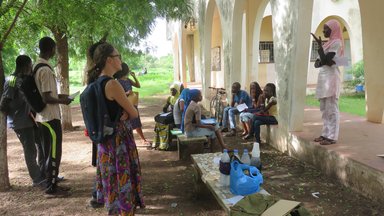 Community Economic Development volunteer Laura talked about these challenges with the English teacher at the neighborhood high school. Together, they reached out to local NGOs to develop a Summer Internship Program. Students in the program spent four weeks interning with organizations to gain real experience of working in an office. On the weekends, they met with Laura and four other volunteers (Lianna, Kelly, Eddy, and Lily) to continue developing soft skills such as professionalism, leadership, public speaking, and stress management.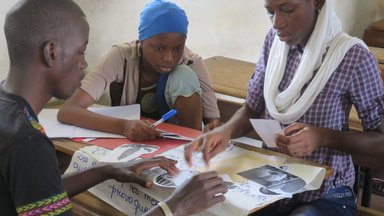 At the end of the program the students gave speeches to their high school administrators, supervisors, and parents. They talked about their experiences and all that they learned, and how they planned to use this unique opportunity to continue pursuing their professional goals. Seeing the students' confidence and poise during their speeches was a testament to how much they gained from the program. Ramata is one such student who interned at the District Hospital. She exalted:
"The program showed me the difference between the real working world and the world of studying and school. I didn't realize how challenging working in medicine really is. I now understand that I have to start preparing myself to be able to succeed in work. But after this program, I have better experience and strategies to achieve my dream to be a doctor." 
That testimonial lends no doubt over the program's efficacy. Perhaps for the first time ever, the students of the Jeunes Professionels: Programme de Stage see themselves as true young professionals.