International School of Dakar Visits Nioro du Rip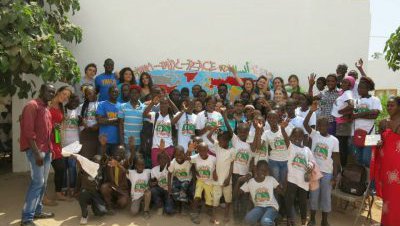 Last week, students from the International School of Dakar embarked on a cultural exchange tour across Senegal. In Nioro du Rip, they met with Senegalese students from the private school Adja Penda Ba.
Every year the school takes its students- who hail from Africa, Europe, the Americas, Asia and Oceana- outside of Dakar to explore Senegal.
Peace Corps Volunteer Vivian facilitated part of their trip. Activities included a drum circle and dancing, theater skits, computer skills exchange and painting a world map mural.