Instilling Environmental Awareness in Rural Youth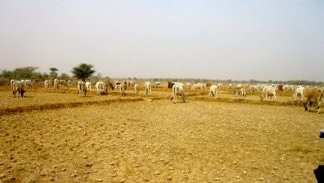 Taarindi. The reactions to this word, referring to the environment of the Fouta Tooro, the arid semi-desert of northern Senegal, vary greatly depending on who you talk to. For many primary school children in the north, the mention of taarindi leads to nothing but blank faces. There is a major lack of environmental awareness among young people in the north. It's absent from educational curricula, and the harsh surroundings don't inspire many northern youth to explore the subject on their own.
To encourage children to take an interest in their natural surroundings, Hady Niang, a local Primary School Director, and Agroforestry Volunteer Alicia started an environmental education program in their village, known as TPSEEP. The project was funded by Connecticut Returned Peace Corps Volunteers in September 2015, and includes three objectives to better serve the community.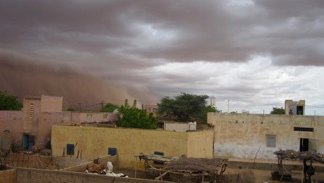 To provide a multipurpose garden space for the primary school children to learn about the environment
To practice sustainable gardening techniques
To increase access to nutritious food within the community
One half of the garden space is designated to TPSEEP, and the other half provides space for a community garden for the women in the area.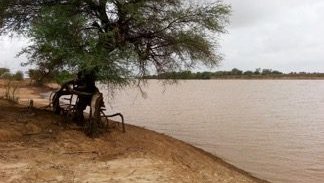 In September, the program took off with its first major event, an environmental sensitization and climate change discussion with 55 primary school children led by a local UNESCO climate change educator, Aminata Sy, Director Niang, and Alicia.
Aimed at starting a conversation among the children and the elders in their homes about the visible environmental degradation, the initial meeting closed with this assignment for the children: Go home and ask someone older than 60 years- what are the changes in the Fouta environment since they were young?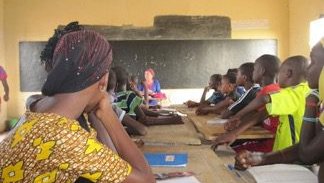 The second meeting began by reviewing some of those responses. This spurred a discussion about the important role of trees in the Fouta Tooro landscape, such as soil stabilization, reduction of wind velocity, food for livestock and people, fencing, wood for building, cook-stove fuel, shade, and increasing rainfall.
Afterwards, Alicia took the children on a tree tour to discuss the specific functions of some of the native trees.
To engage the students, she ended this lesson with a question: Of all the native trees here, which one do you like the most, and why?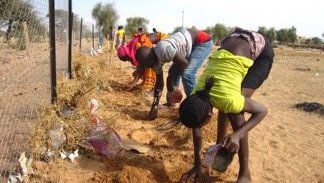 By ending each activity with a question, Alicia aims to inspire critical thinking about the environment, and to remind the children that there is a bigger picture to each lesson.
The other side of TPSEEP—the community garden—is now under way as well. With the garden, the children are also learning actively about sustainable agricultural techniques through activities like tree planting, creating vegetable nurseries, and protecting crops from wind and animals. Through TPSEEP, Director Niang and Alicia have instilled a real interest in the environment in the Fouta's youth, and may just have created the next generation of environmental custodians.