Helping Girls Stay in School: One Health Peace Corps Volunteer Addresses a Hidden Issue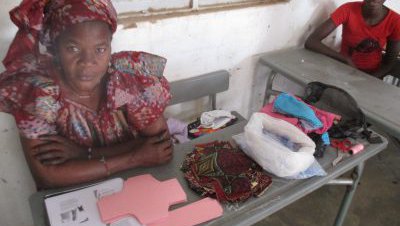 It started with a conversation with my host sisters and some friends.  I was curious about what they knew about female reproductive health and their periods. They knew very little, and some of what they did know was inaccurate, since it was mostly gleaned from other girls at school. A number of girls said they would sometimes skip school, were reluctant to participate in Physical Education class, or avoided extracurricular study sessions during the first days of their periods because they were worried that they might bleed through the fabric scraps they use.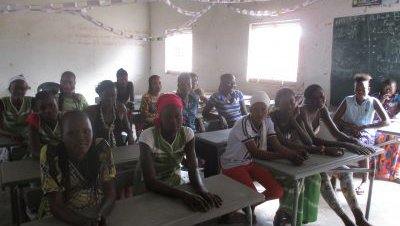 I worked with a local health worker and a female teacher in my site to put together a training for all the girls in our four middle school classes. The talk covered menstruation (why it happens, when it happens, what it means, what's normal, what isn't, what to do if you have an abnormal period), very basic reproductive health information and family planning options, and finally, reusable pad-making. The pads were made with materials provided by a SeneGAD (Peace Corps Senegal's gender and development group) grant, but all are readily available locally. During the pad-making, we brainstormed about how and where the girls could get the materials cheaply. The girls were provided with the materials to complete one pad during our session, but then took home stencils, a razor, and a needle and thread so they could make more on their own. We also gave each girl a print-out in French to take home, which summarized the information that we covered in our talk.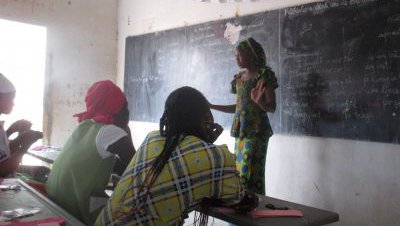 Since the training, I've had many girls tell me they've made pads at home or have taught their female family members what they learned.  Several girls have also approached us about changes/abnormalities with their periods, which has allowed us to connect them with local health services. There are also many girls who are middle school-aged but are studying at the elementary school level.  They heard about the talk and pad-making and asked us to repeat it for them, so that will be happening next month using the leftover materials.
Overall, I'm really happy with the activities and conversations that resulted from this project!
---