Growing businesses through partnerships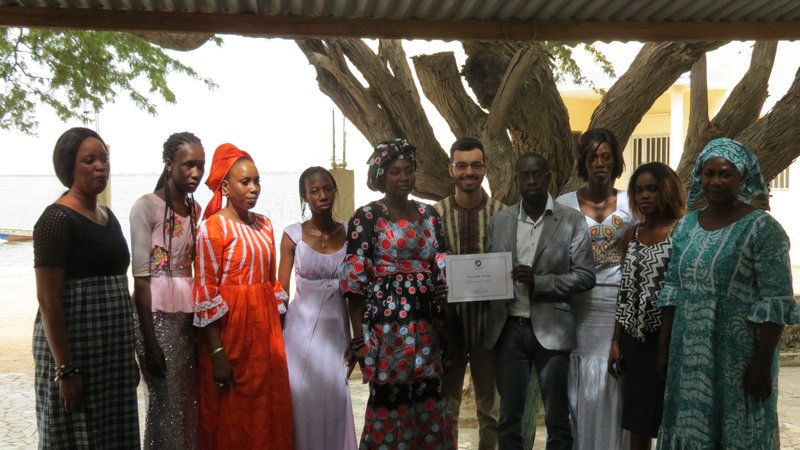 Sept. 3, 2018
Juan Pablo (J.P.), a volunteer working in the Fatick region of Senegal met Malamine Diagne at the local post office where Mr. Diagne works. 
As the president of a local development association, Mr. Diagne met with J.P. to discuss local issues facing Foundiougne entrepreneurs. They both recognized a need to not only train aspiring business owners in entrepreneurship, but to connect them with existing resources and growing markets outside the commune. From initial conversations, NSAAF was born.
NSAAF (Ndaje Suqali Am Am ci Foundiougne) roughly translates as "Foundiougne Development Conference" in Senegal's most widely spoken language, Wolof. With the support of the local government, Mr. Diagne and J.P. began forming partnerships and setting up what would become a semiannual business conference with emphasis on connecting producers with potential clients, and giving them networking opportunities with local aid organizations. The first NSAAF was preceded by entrepreneurship trainings led by Mr. Diagne, who was trained on the subject by J.P.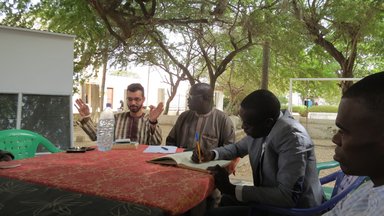 The first NSAAF hosted 15 local entrepreneurs, 10 entrepreneurship students, and five agency and government representatives. It was locally funded, allowed for networking and the formation of new business partnerships, and served as the platform for the creation of the NSAAF team tasked with organizing an NSAAF at least once a year. There was also a certificate ceremony at the end of the conference for the new graduates of the entrepreneurship program. 
The next NSAAF is expected to take place at the end of 2018. It will have at least twice as many participants and stress connecting local producers with agencies and potential clients that will give Foundiougne entrepreneurs a wide range of opportunities and new markets. The responsibility for NSAAF's planning and implementation will increasingly lie with local partners, with the aim of it becoming an easily-replicable, reoccurring event fully supported by locals and accomplished in conjunction with the business community.