Fighting Malaria with a Cell Phone: There's an App for That!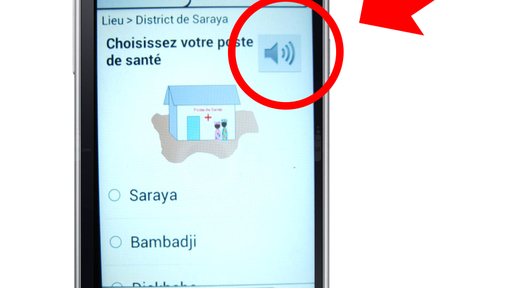 Since its inception in 2012, the active approach to community-based malaria management PECADOM+ (Prise en Charge á Domicile) has been scaled up and implemented in three districts of Senegal. The program will expand to districts in the Kolda region of Senegal this year, and is also being replicated in other African countries like Togo, Benin, and Madagascar. Results have been extremely promising: people who face barriers to receiving care are being treated during transmission season, and reports show a marked decrease in severe malaria cases.
As the program evolves, old problems persist, and new ones arise. In her experience with the PECADOM+ program in 2014, Peace Corps Senegal Health volunteer Sarah saw that various issues were preventing the PECADOM agents (DSDOMs) from effectively collecting data on health-related behaviors and stock of anti-malarial drugs.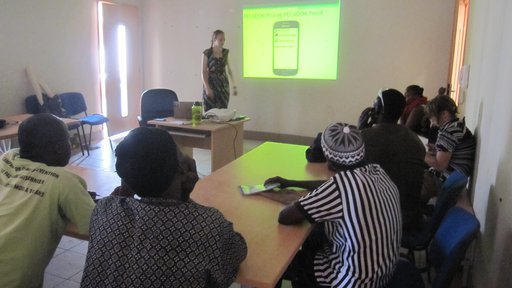 Using DiMagi's CommCare platform, she created a smartphone application she calls PECADOM+ Mobile. The app essentially has 3 goals: to improve care for malaria, diarrhea and upper respiratory infections by aiding DSDOMs in correctly following treatment and referral algorithms; to improve PECADOM+ programmatic data to better inform decisions about personnel and stock management; and to collect data about health-related behaviors and other concurrent PNLP (National Malaria Control Programme) programs to better inform program strategy.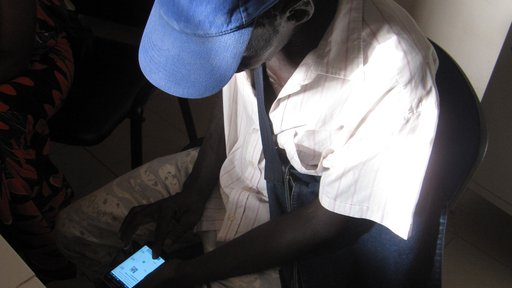 The app achieves this through a user-friendly design that uses pictures to illustrate concepts for DSDOMs with low literacy, audio guidance in French and local language, and tools for data collection and stock management.
With the help of a small grant, Sarah was able to purchase mobile phones for the program and hold trainings for DSDOMs and community supervisors on proper usage of the phones and the mobile app.
You can read more about this project at the following links:
http://peacecorpssenegal.org/project-case-studies/
http://stompoutmalaria.org/pecadom-resource-center/
https://www.commcarehq.org/home/
http://www.usaid.gov/partnership-opportunities/ngo/small-project-assistance-program