The Fifth Annual Kolda Fair Teaches Civic Responsibility Through Eating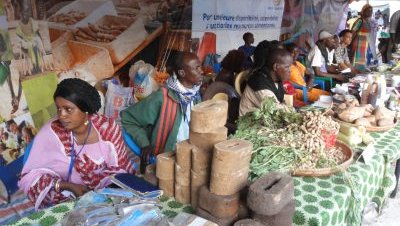 Is consuming local your civic duty? The Kolda community sure thinks so. In partnership with six other community organizations, Volunteer Stephanie and Jim helped organize the 5th annual Kolda Regional Fair, held March 13-15 at the Kolda Chamber of Commerce. This year's theme, "le Civisme Alimentaire" ("Good Food Citizenship"), promoted the concept that consuming local foods not only provides better nutrition for your body, but is better for the economy as well, and thus is the civic duty of each and every person in Kolda. Started originally with the assistance of volunteers and partner organization AVGF (Association pour la valorisation du Gombo du Fouladou), this fifth edition of the fair was a collaboration between AVGF, Peace Corps, USAID Yaajeende, World Vision, PADEC, the Kolda Chamber of Commerce, the Conseil Departementale (regional council), and the Millenium Challenge Account. The fair included local goods such as clothing and agricultural machinery in addition to food.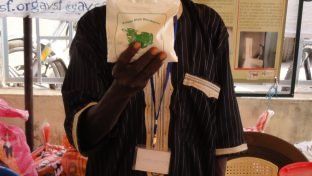 Over 30 artisans and organizations braved the heat and gathered to show off and sell their goods, ranging from beautifully tailored clothing and locally produced millet couscous to large agricultural machines and solar pumps. Health organizations also conducted free medical consultations and passed out literature relating to Ebola, childhood vaccinations, and reproductive health. Officially opened by the Governor of Kolda, Monsieur Al Hassan Sall, and closed by Peace Corps Senegal Country Director Cheryl Faye, this community-supported event was attended by over 300 people over three days. Additionally, USAID Yaajeende held a "Nuit des produit locaux" featuring tastings of over 30 innovative, local, and nutritious foods ranging from "rice" made from corn to vegetable juice made with Moringa powder. A youth group also performed a skit touting the nutritional benefits of local foods, and the evening was concluded by a performance from local celebrity MC Balédio, who rapped about the benefits of eating locally.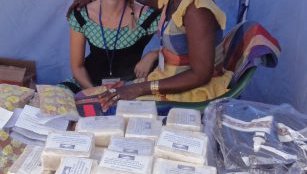 The fair also featured three discussions attended by the vendors and community that discussed topical issues relating to value chain development. The first, sponsored by USAID Yaajeende, discussed the roles of their APS (Agents Prestataire Service) in community development and capacity building. The second, a panel discussion by the Secretary Generals of the Chambre de Métiers and Commerce, clarified the roles and responsibilities of these community consular chambers. The third, a presentation by ITA Dakar (Institut de Technologie Alimentaire), the agency responsible for food product testing and certification for commercial sale in Senegal, explained their role in promoting domestic and international consumption of Senegalese products and touched on the process of food certification. These well-attended discussions and local food tasting reinforced the idea that local consumption is a civic duty and one that is not too difficult to attain.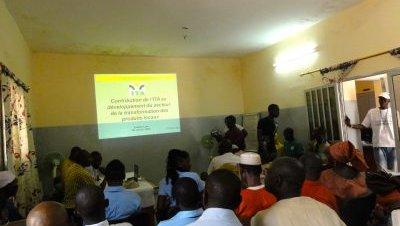 As stated by Governor Sall, the fact that Kolda has some of the highest agricultural potential and diversity, but highest poverty and malnutrition rates in the country is a problem that everyone in Kolda should take part in fixing. When asked about what a fair brings to the region of Kolda, Madame Marie Anne Sambou, a local artisan, said that "people are not only able to share ideas, but learn about new markets as well." Tidiane Ndiaye, co-coordinator of the fair, continued by saying, "The tools for the region's development are here, it is a problem of knowledge and access. It is our hope that the fair helps the community realize its role in development." A rap performed by another local artist, DJ Diallo, said about buying local: "ko dum tan wellinii-kam," which in Pulaar means, "this is the only thing that is delicious and good."  The message was clear over the dynamic three days: not only is buying local beneficial for the body and the economy, but "ko dum tan wellinii-kam."
---