"She looks beautiful!" I heard them say as my mother dressed me that morning. I'm only about a week old and prior to today, no one in the community knows my name. It's a secret.
I guess you could say I was excited: it was my naming ceremony today or as we say here, nguente. Naming ceremonies are super popular in my culture. Oh, wait I forgot to mention, I live in the hot and sandy peanut basin of Senegal, West Africa.
I suddenly felt the beaming sun on my newborn eyes and noticed the older, respected men in my community gathered around a mat. What does this mean, I thought to myself? As I squinted through the sun's rays, I noticed my bajen, my father's sister, carrying me through our wide-open compound where people awaited our arrival. As she sat down, a very well-known religious leader known as the imam, quietly spoke over us. Religious leaders are invited to important events in the community, so I felt special knowing he was at mine.
In the distance, I could hear women speaking over each other and aluminum bowls clanging together as they prepared the morning meal. The older men and women sat quietly as they gazed over our shoulders, awaiting the imam's final whispers. "Codou Mbaye", he whispered in my ear. Codou Mbaye, I thought to myself. What a name!
We ate laakh as a late breakfast, a millet with yogurt spilt on top which is made at most traditional nguentes. The women continued to cook all through the morning and early afternoon, cutting onions, garlic, carrots, and peppers to mix with rice along with the goat that was sacrificed that morning. Young boys played soccer as their fathers played dominoes and cards under the shady trees.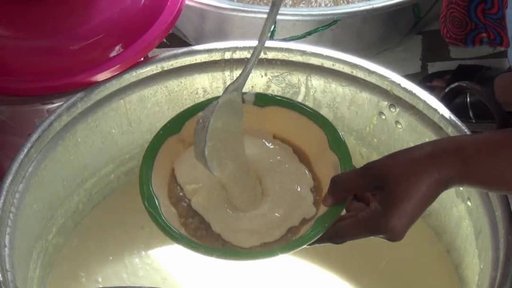 We were finishing lunch.Honk honk! Honk honk! Just then, people started screaming and gathering around the car as my mother made her arrival. Wearing a glittery dress and colorful makeup, she walked through the crowd of children and women as her mother and best friends led the way. Everyone was taking pictures and videos of the special moment while others pinned money to her musoor, the head piece matching her outfit.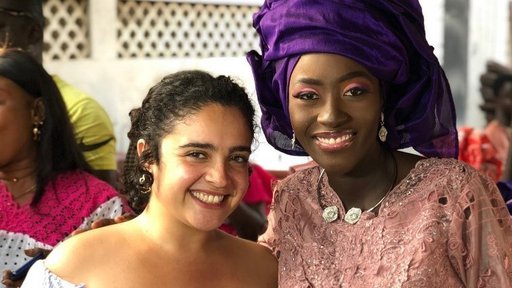 The evening was a blast! My mother's mom was in charge of preparing the gifting circle where women around the community gifted my mom fabric, soap, baby clothing (for me of course), and a bright pink baby bathing kit! As the stars rose and the moon shone over my house, I knew the time was coming for the last event of the night: a dancing party called a sabaar. The singers and entertainers sang all night as they rhythmically tapped the bottoms of buckets and bowls. They sang for the peace and well-being of my family. "Mbaye gewal!" they sang. What's a gewal you may ask? That's a whole other story …