Country Director Cheryl Faye Tours Volunteer Projects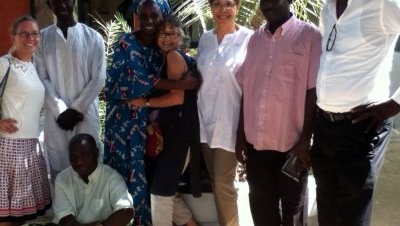 Peace Corps Senegal Country Director Cheryl Gregory Faye toured volunteer site and learned about their projects in the Thies region last week.
Volunteers Rhianna and Karen were able to share their Master Farm as well as introduce Cheryl to the artisans volunteers in the region partner with for Community Economic Development projects. Agroforestry Associate Peace Corps Director, Demba Sidibe, accompanied Cheryl to the Master Farm to check on the field's preparations for rainy season out-planting.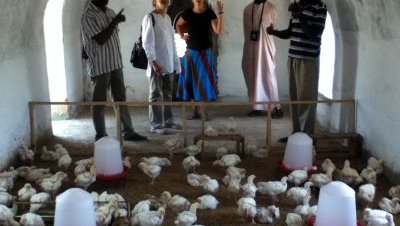 Cheryl became our Country Director in July. "What a great honor for me, to be assuming the leadership of the most awesome and inspiring Peace Corps program in the world," she said in her introductory message. "I very much look forward to working with you and learning from you–so that together, we can build on the great results to date."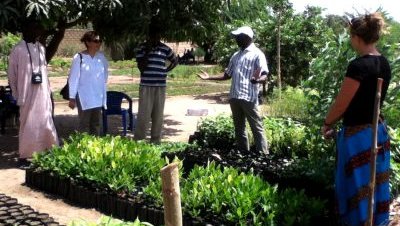 With 40 years of experience working at global, regional, country and sub-national levels, her perspective is multisectoral in scope. Previously, she served as Head of the Global Secretariat of the United Nations Girls' Education Initiative (UNGEI) in New York; Regional Education Specialist for Plan International in Dakar, covering 12 countries in the sub-region; UNICEF Representative in the Gambia; and other UN positions in Cameroon, the Democratic Republic of Congo, and Ethiopia. Her additional professional experience includes non-profit management in New York, educational planning in Baltimore, where she grew up, and diplomatic service with the U.S. Department of State. She holds a master's in West African Area Studies.