Camp Lew Lewal Inspires Girls and Peace Corps Volunteers alike in the Matam Region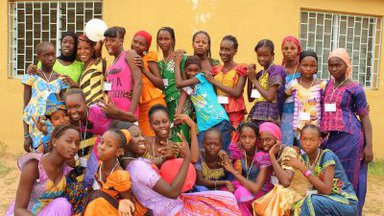 The Region of Matam is proud to announce the successful completion of its fifth annual girls' camp.  Named Lew Lewal, meaning "the light of the moon" in the local language of Pulaar, the camp aimed to make each girl a light that will shine on her community. The focus of Camp Lew Lewal is to foster open discussion and friendship among the girls, aged 13 to 22, who live in one of the most conservative regions in Senegal.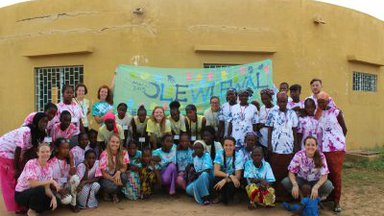 The camp-goers and their mothers took part in sessions taught by Peace Corps Volunteers and their counterparts from all of Peace Corps Senegal's sectors: health, community economic development, agriculture, and agroforestry.  Participants covered topics like financial literacy, future planning, reproductive health, hygiene and sanitation, gardening, and environmental education. The girls also took part in activities like art, theater, dance, and sport, and spent time learning about American holidays, food, celebrities, and geography.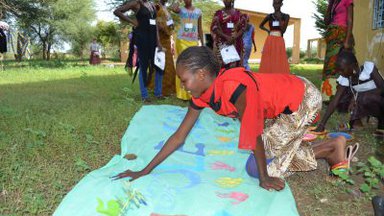 After 6 days of learning, laughter, debate, and dance, the 23 girls and 6 chaperones exchanged hugs and phone numbers and said tearful goodbyes before making their way back to villages around the region. In spite of the fact that most of the camp goers had never slept away from their families before, when asked how long Camp Lew Lewal should be next year, they quickly responded with cries of "two weeks!" and one camper even recommended that camp last a month.  Overall, 16 volunteers were involved in making the camp such a success, and despite their lack of sleep, many reported that camp was the best week of their services so far. We look forward to planning the next Girls Camp, coming up in March 2016!