A Business Development Camp for Young Entrepreneurs in Saloum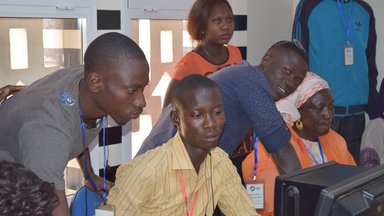 Traditionally, Peace Corps Senegal Volunteers in Community Economic Development (CED) facilitate entrepreneurship training programs for local youth and adults. In the process, the Volunteers identified high-achieving, motivated participants that were seeking more guidance in order to transition their newly acquired knowledge into tangible skills.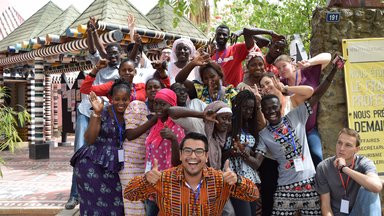 In order to address that need, the CED technical team and a partner organization called Sama Entreprise organized an inaugural Business Development Camp in September 2016 in the city of Thies. After witnessing the success of this camp, Volunteers in the central regions of Diourbel, Kaolack, and Kaffrine decided to create a similar Volunteer-led experience for young, aspiring entrepreneurs from their regions.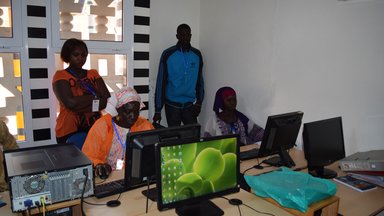 The planning process began in November with a committee of Community Economic Development Volunteers whose goal was to target aspiring entrepreneurs aged 20 to 30 years old. Volunteers created a thorough application process to recruit 14 participants from those regions that had a business idea, displayed motivation to create employment for themselves and others, served as leaders among their communities, and had at least a middle-school level of education. Four additional participants with previous experience in entrepreneurship training attended as junior facilitators to share their experience, lead sessions, and network with new people.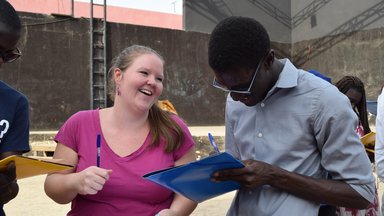 The Volunteers engaged with local community partners to incorporate their technical knowledge, skills and services into the Business Development Camp. For example, the Kaolack Chamber of Commerce shared important information regarding business formalization. The Alliance Française provided an experienced professor to teach basic information-technology skills. And ANPEJ (the National Association for Youth Employment) discussed the values of entrepreneurship and added participants to their national database for follow-up and potential grant funding.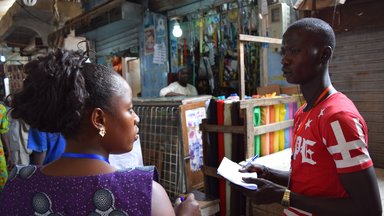 At the beginning of the training, participants were divided into small groups and told to conceptualize a business idea to develop as a group. Over the course of the week, Volunteers taught participants essential concepts and exercises related to entrepreneurship, feasibility studies, market research, calculating costs, marketing, accounting, and business plan writing. Most importantly, lessons conducted in the classroom were accompanied by trips to the marketplace where the ideas learned could be applied practically. Furthermore, the Volunteers facilitated life-skills activities to improve the participants' skills  in public speaking, critical thinking, working in groups, creativity and innovation. Concepts such as social-entrepreneurship and gender equality were promoted and participants were encouraged to think of ways to work as change agents in their respective communities.
Many said that they felt a new sense of self-confidence and competence to pursue their dreams and become leading entrepreneurs. Hopefully, moving forward, more and more trained individuals will say the same.