Bringing water and a sense of hope to a village
From a young age we learn that water is essential to life.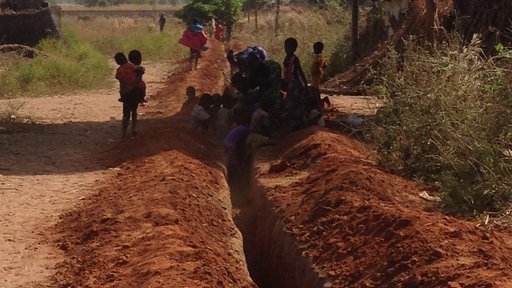 We have great access to water in America, never having to look too far to find a cool glass to drink, or a full watering can to quench our gardens. In Senegal, like many other countries around the world, water is a major limiting factor in all aspects of life. 
From day one in village, agriculture volunteer Abby noticed the struggles that Senegalese women, men, and children went through due to lack of water access. She saw women walking long distances to fill a 20-liter container at a well or spigot and carry it back home on their heads. They did this over and over until they finally had enough to sustain their family until the evening when they would do it all over again. It seemed like every day a different farmer would tell her of how the lack of water made it very hard for them to succeed in their gardens and orchards. Finally, she was approached by teachers in her village and told how children go hours without water because the school is far removed from the village and they do not have access to water on the school grounds.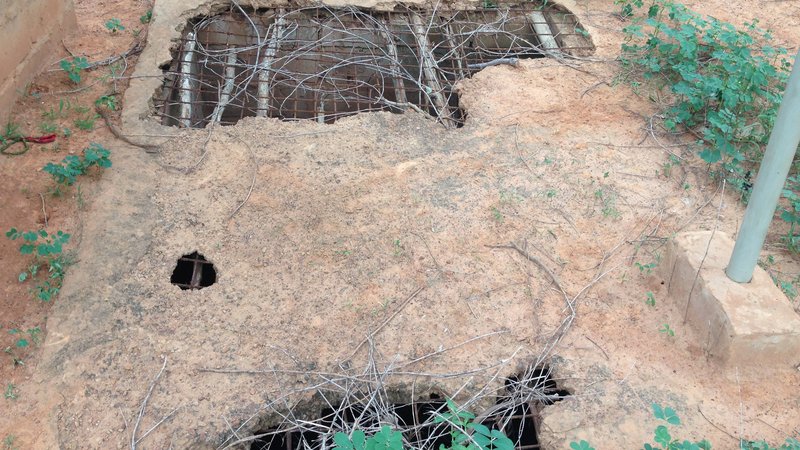 After a few meetings and conversations with the Peace Corps Senegal grant coordinator, Abby and her community developed the project, 'Water, Women, and Wee Ones'. The project was funded by Water Charity and has brought great benefits to the community.  The project was implemented in three phases. Phase one provided two water lines, one to an area of the community that did not previously have close access to water, and another to the French school on the outskirts of the village. Phase two was a renovation of the school toilets. The renovation fixed damages to the structure that made the restroom unsafe and unsanitary. The renovation included new doors and locks, a new roof, and a wall in front of the structure to serve as a wind break and hopefully prevent future damage. Phase three was a school garden. A fence was constructed and tools were purchased to provide students with a place to learn basic gardening and tree propagation. Abby's hope for the future is that the space can be used as a demonstration area allowing the community to learn the up-and-coming technologies that Peace Corps promotes.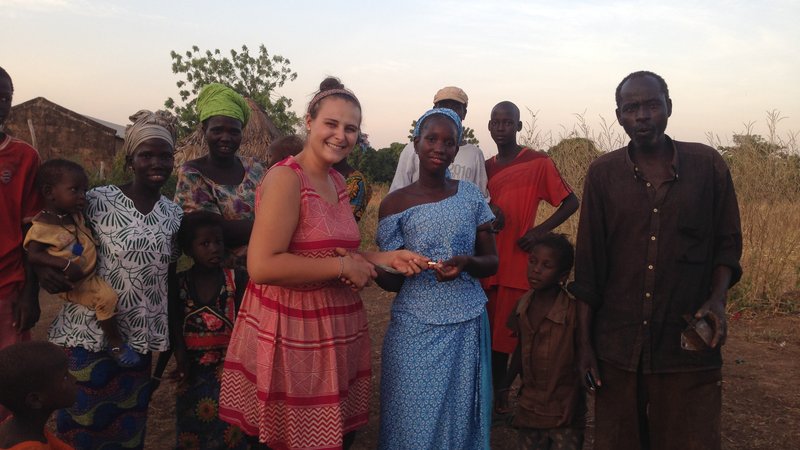 We have wanted to extend the village water line to this part of the community for over six years. We asked many for help, but it never came. We are very grateful and thank you [Abby] and Peace Corps for your hard work.
Structural work on the project was completed in February of 2017 and now Abby is working with the community to insure that their new resources are being used to their full potential. When the residential water line was installed, the community members invited her for a "meeting" where she was welcomed with drumming and many thanks. At this meeting, men and women from the community spoke about the project and how happy they were with the outcome. One man said, "We have wanted to extend the village water line to this part of the community for over six years. We asked many for help, but it never came. We are very grateful and thank you [Abby] and Peace Corps for your hard work." 
Abby has dreamt of working in agricultural development since she was a freshman in high school. She says, "Peace Corps is a unique opportunity because we, as volunteers, are on the ground in our communities. We live in the thick of it every day, and when they struggle, we struggle. We see what they really need, and what would benefit them most. We are then able to use the resources we are given to improve their lives. I am very grateful that I have had this opportunity, and hope to continue working with organizations like Water Charity to bring much needed infrastructure to surrounding communities."