St. Louis Talibé Soccer Tournament 2014 Gallery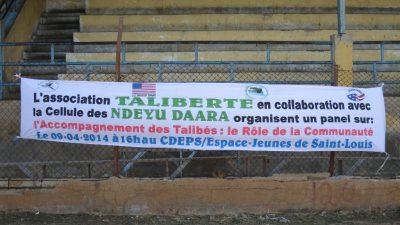 U.S. Ambassador to Senegal Lewis Lukens helped over 500 talibé run drills last week at the third-annual St. Louis Talibé Soccer Tournament. He had a lot of help getting them into the team spirit, from the 19 Peace Corps Volunteers who organized the event and local partner Aris Faye. Volunteers led karate lessons, gardening activities and games at this year's tournament.
Peace Corps Senegal Volunteer Hattie led this year's tournament organization. Returned Peace Corps Volunteer Richard organized the first tournament in 2012 with the assistance of the local government and Talibé center Talibérte in St. Louis. The event has grown into a Peace Corps tradition, attracting volunteers from the area.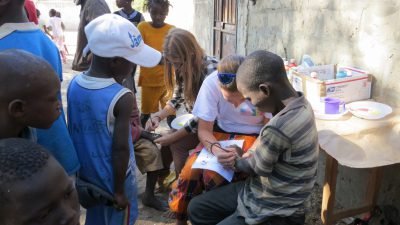 "I can't express how ecstatic I am to know that the Saint Louis Talibé Tournament, three years later, still remains the hottest event in West Africa!" Richard said. "Bravo to Taliberte, the U.S. Embassy, Peace Corps Senegal, especially Hattie, who took the lead this year and everyone else who has made it, every April, such an unshakable annual tradition."
Great job Team St. Louis! Check out Talibe Rights Campaign or Human RIghts Watch coverage at http://www.hrw.org/features/talib-s-senegal, for more information.