Senegal
Director's Welcome
Greetings from the land of teranga ("hospitality" in Wolof)!
---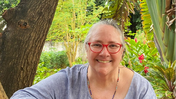 As we mark the 60th anniversary of Peace Corps in Senegal, more than 4,250 Volunteers have served in this country known for its hospitality (Teranga in Wolof). We hold dear the long and revered tradition of effective and meaningful community engagement carried out by Peace Corps Volunteers in Senegal, whether in Agriculture, Environment, Health, or Community Economic Development (CED). In addition to work in their primary sectors, Volunteers can also contribute to gender equity through the soccer and after school clubs, youth empowerment camps, and in many other exciting areas defined in conjunction with communities in which Volunteers serve. Peace Corps Senegal provides Volunteers the opportunity to work with the community to develop innovative projects, addressing issues such as food insecurity, climate change, and income generation for women and youth.
Senegal is a vibrant, safe, and stable country. Senegalese people are welcoming, generous, and deeply committed to community development and local empowerment. After the 2020 pandemic evacuation of all Peace Corps Volunteers from Senegal, the first cohort of two-year community-based Agriculture and Environment Volunteers was sworn in on December 9, 2022. The Government of Senegal and Peace Corps have a positive and supportive relationship, laying the foundation for the placement of Volunteers to most regions of the country within the next 3-5 years.
During the absence of Volunteers between March 2020 and July 2022, PC Senegal staff piloted new and exciting alternative service models, including virtual service, Peace Corps Response, and staff-led activities to address COVID-19 and its detrimental impacts on urban and rural communities.
Peace Corps' top-class training facility is located in Thies, about 90 minutes from Dakar and 30 minutes from Blaise Diagne International Airport, is the perfect setting for learning local languages, expanding technical skills, and developing intercultural competencies such as humility, active listening, curiosity, and empathy. With many upgrades made to the Thies Training Center over the years, it is now a fully-functional and modern facility while retaining its original charm and character. The training staff who share their passion for teaching languages (Wolof, Sereer, Fulakunda, Jaxanke, Mandinka, Pulaar du Nord, Bambara, and Pullo Fuuta) come together during Pre-Service Training (PST) to introduce Senegalese culture. Trainees in Senegal are not required to speak French before arriving in Senegal, and Peace Corps Senegal does not teach French during formal training programs since local language is considered the key to understanding community needs and approaches. Many Volunteers may pick up French during their service, but over the sixty years, it has been proven that local language acumen has most effectively engendered trust and allowed Volunteers to forge positive working relationships with Senegalese community members. Our medical team of four qualified doctors provide effective health care support to Volunteers, including but not limited to encouraging Volunteers to actively develop and adopt self-care strategies to stay healthy during service. Our safety and security team provide insights and strategies to keep Volunteers safe in their communities and promote personal and situational awareness to reduce crimes of opportunity, occasionally experienced by Volunteers. Regional Coordinators are positioned in regional centers around the country to provide timely support as needed by Volunteers.
Peace Corps Senegal offers a culturally, personally, and professionally enriching experience to Volunteers who arrive with a mindset of community service, humility, resilience, and flexibility. Senegalese communities have valued and cherished the thousands of Peace Corps Volunteers who have served over the past 60 years. If you are seeking a rewarding experience where professional service and cultural and personal growth are important to you, Peace Corps Senegal may be a perfect fit for you.
Follow us on Facebook, Instagram and YouTube to see the exciting and diverse work that Volunteers are doing in Senegal. We look forward to welcoming you to the land of Teranga!
Jo Anne Yeager SALLAH