Samoa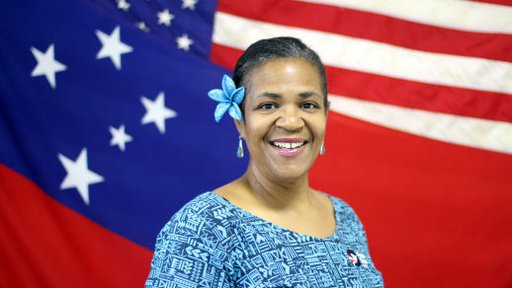 2018 was a good year for Peace Corps Samoa, full of change and progress. The post welcomed new staff, including myself as Country Director and our new Director of Management and Operations; invited our largest group of volunteers in many years; saw 38% of Volunteers decide to extend their service in Samoa for a third year; moved offices; achieved, and in some cases exceeded, the goals of our English Literacy project; and strengthened partnerships that will have a lasting and positive impact for this country.
We're proud to be working with a wide range of dedicated caring individuals and organizations. From our primary government partner, the Ministry of Education, Sports & Culture (MESC), through to international organizations such as the Secretariat of the Pacific Regional Environment Programme (SPREP), there's a genuine groundswell and focus on improving the lives of Samoans through English literacy and stewardship of the environment.
In 2018, our English Literacy program reached 1,600 Year 4 – 6 students who were having difficulties reading and writing English. More than 1,200 students demonstrated improvement in their basic reading skills when assessed at the end of the year. Thirty-two school libraries were also created or enhanced with the assistance of a Peace Corps Volunteer. Meanwhile, Peace Corps Response Volunteers assigned to SPREP assisted with completing State of Environment (SoE) Reports that compile data and information on environmental conditions and created an SoE Report toolkit that includes a report template, guidelines and overview video to help countries create their own SoE Reports in the future. They also led the effort to implement and monitor the SPREP Enterprise Risk Management (ERM) Plan and helped build SPREP's project management capacity.
Volunteers, their counterparts, and host families also collaborated to develop many successful secondary projects to benefit their communities like the village-wide effort in Sagone, Savai'i to construct attractive, sturdy roadside rubbish bins. Volunteers also partnered successfully with UN Women and Ministry of Women, Community and Social Development to build girls' leadership skills through the Girls Leading Our World (GLOW) clubs and annual leadership conference.
Our success is Samoa's success. With the ongoing support of our Volunteers, host agency partners, counterparts, school principals, host families, and stakeholders, Peace Corps Samoa is ready for the challenges and achievements ahead in 2019.
Sincerely,
Gini Wilderson
Country Director, Peace Corps Samoa