Samoa
Director's Welcome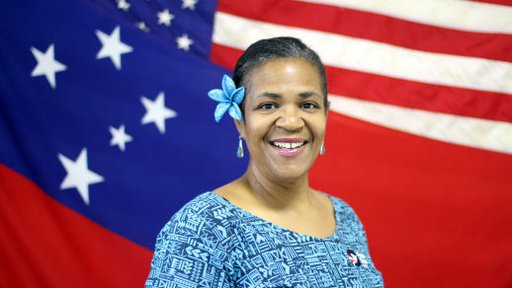 Talofa! On March 19, 2020, Peace Corps Samoa, along with all other Peace Corps posts around the world, evacuated 43 Volunteers from Samoa due to the COVID-19 pandemic. Volunteers left their communities and work sites, saying goodbye to their host families and counterparts to return to their homes in the United States.
We will welcome new Volunteer trainees in February 2023. The Ministry of Education, Sports, and Culture (MESC) – Peace Corps Samoa's primary partner – is equally eager for the return of Peace Corps Volunteers to its schools and communities. The Government of Samoa's most recent Strategic Development Plan emphasizes "Accelerating Sustainable Development and Broadening Opportunities for All" within four priority focus areas: economic, social, infrastructure, and environment. Peace Corps' English Literacy Volunteers' contribution to the "Quality Education and Training Improved" key outcome is sorely missed.
In the year prior to evacuation, Peace Corps Samoa's English Literacy program reached 1,600 Year 4 – 6 students who were having difficulties reading and writing English. More than 1,200 students demonstrated improvement in their basic reading skills when assessed at the end of the year. An increasing number of local teachers were more willing to take the lead in conducting a decoding or a reading comprehension activity with students during a co-teaching class, while the Volunteers played the role of floating teacher and facilitated "pull out groups" with students most in need. Additionally, thirty-two school libraries were established or enhanced with the assistance of a Peace Corps Volunteer.
Samoa's national level exams continue to show a critical need in the area of English literacy at the primary school level. Samoan and English are the official languages of Samoa and high school entrance exams are conducted in English. Building the English literacy capacity – of citizens and of educational institutions – is therefore a priority of the Samoan government.
MESC, Samoan parents and teachers, and the Peace Corps Samoa team are eager to resume this important work in collaboration with Peace Corps Volunteers to build on these positive outcomes. We look forward to welcoming them back in 2023!
Sincerely,
Gini Wilderson
Country Director, Peace Corps Samoa