Philippines
Living Conditions
Communications
Mail
Letters sent by post usually take one to two weeks to arrive. They should be sent to the following:
"Your Name," PCT,
Peace Corps Philippines
PNB Financial Center 6th Floor
Diosdado Macapagal Avenue
Pasay City, Philippines 1308
Telephones
Cellphone use is ubiquitous in the Philippines and is the standard form of communication between staff and Volunteer. Many Volunteers use cellphones for calls to and from the United States. While the Peace Corps will issue every Volunteer a cellphone upon arrival in-country, it is ideal that Volunteers bring their smartphones given there is a growing trend in having virtual trainings by/for host country agencies. If you bring a smartphone, make sure it is unlocked and can be used with prepaid SIM cards and that you are comfortable if it does not survive your service. Most Volunteers communicate with friends and family in the U.S. through Skype or other social networking media in addition to cellphones.
Internet
Most Philippine cities and towns have Internet cafes and you will have access to some type of email, if not at your site, at least in a neighboring city. Connections can be slow, and Volunteers typically will usually only be able to conduct rudimentary online business. It is essential that Volunteers bring laptops or tablets. Any expensive electronic equipment should be insured before arrival in the Philippines.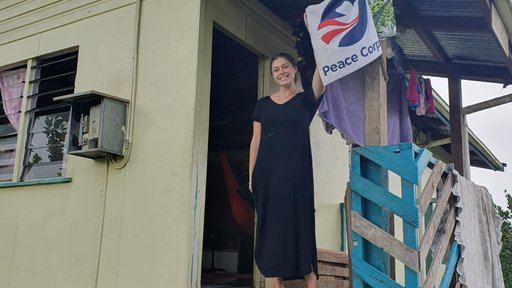 Housing and Site Location
Housing conditions for Volunteers vary widely depending upon their sites and can range from heavily urban to very rural.
For Volunteers assigned to underdeveloped areas, housing typically is a hollow concrete block, wood, or bamboo structure. In more developed areas, housing can be either the same or more substantial. Most houses have running water and electricity. Trainees live with fully-vaccinated host families during pre-service training and during the first three months at their assigned sites. Married Volunteers stay with separate host families during pre-service training. After this period, Volunteers may choose to continue living with a host family or to move into their own rented accommodations. Volunteers are strongly encouraged to continue living with host families. Usually the Volunteers who continue living with host families develop the best Philippine language fluency and the deepest understanding of Filipino culture.
Living Allowance and Money Management
Volunteers receive a monthly allowance in local currency that is sufficient to live at the level of the local people. The allowance covers food, housing, household supplies, clothing, transportation to and from work, utilities, recreation and entertainment, and incidental expenses. Peace Corps Volunteers are expected to live at a level that is comparable with that of their host country counterparts. The Peace Corps discourages Volunteers from supplementing their living allowance with funds from home. However, Volunteers often wish to bring additional money for vacation travel to other countries. For this, credit cards and traveler's checks are preferable to cash. If you choose to bring extra money, bring the amount that will suit your own travel plans and needs.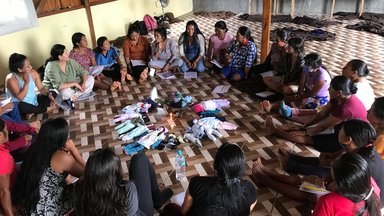 Food and Diet
Rice is the staple food for most Filipinos who live in the lowlands, while corn, potatoes, and tubers are the staple foods of people who live at higher altitudes. Fish, pork, chicken, bread, noodles, various vegetables, bananas, and some other fruits are widely available. Food is often cooked in lard or coconut oil. Many Filipinos prefer rice, fish, meat, and sweets over vegetables and fruits. Maintaining a strict vegetarian diet can be difficult, and vegetarians need to expend considerable time and energy to maintain a healthy diet. Every region of the Philippines has its own specialty dishes and staple foods depending on the availability of local fruits and vegetables.
Quite personal questions from Filipinos can at times startle and amuse Americans who typically are more reserved. Social events are an important part of Philippine life, and gatherings of work colleagues and friends can start at a moment's notice. Typical occasions are mid-morning and mid-afternoon snacks called merienda, which may include pastries, rice dishes, noodles, spaghetti, and a lot more. Volunteers often are invited to birthday parties, baptisms, weddings, blessings of new buildings, and programs to celebrate holidays and important school or local events. Each community holds an annual fiesta and residents take great pride in the elaborate preparations. Volunteers are encouraged to be open to social contacts and to participate in social events whenever possible. Filipino colleagues, friends, and neighbors welcome Volunteers' participation in social events, and social occasions offer Volunteers both pleasant ways to relax and valuable opportunities to learn about Filipino customs and traditions.
Professionalism, Dress, and Behavior
Despite the considerable level of Western influence that Volunteers experience throughout the Philippines, Philippine culture generally is quite conservative. This is especially the case outside large cities. One aspect of this conservatism is the high priority that Filipinos place on a neat personal appearance. Volunteers, whether urban or rural-based, should wear neat and clean clothing at all times when they are in public and especially when they are at their worksites. Sloppiness, poor hygiene, and bad grooming can cause Filipinos to avoid a person. Such avoidance can effectively negate a Volunteer's chances of cooperating successfully at the workplace and interacting effectively with the people in the community. Volunteers should always bear in mind that they are in the Philippines as professional development workers and not as backpacking world travelers. Appropriate dress will be discussed regularly during pre-service training and often includes feedback to Volunteers who may be accustomed to expressions of independence through wardrobe.
Transportation
In cities or municipalities, the most common means of transportation are buses and minibuses, including small trucks called "jeepneys" that usually are decorated in bright colors. Other transportation includes motorized tricycles and bicycle-powered carts called pedicabs. Travel among islands is via airplane, ship, or small motorboat. Peace Corps Volunteers are not allowed to own or operate any vehicle, and driving or riding on a motorcycle is strictly prohibited.
Social Activities
Many Filipinos are wonderfully gregarious and very adept at pleasant chats. Volunteers should be prepared for frequent and fascinating impromptu conversations in all manner of places.