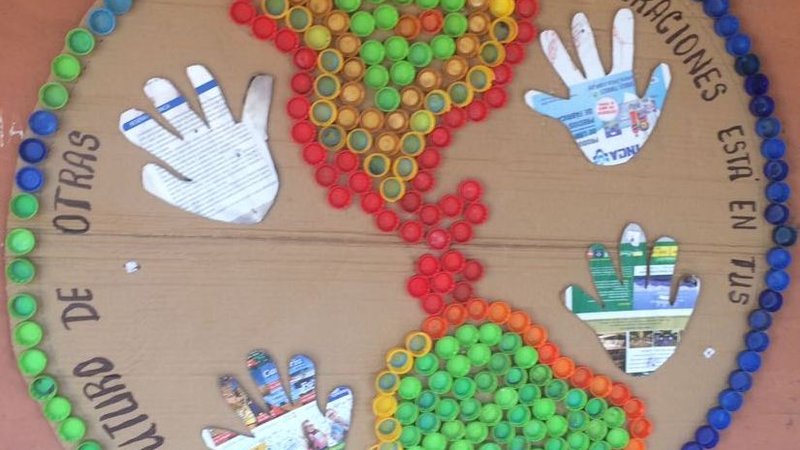 Oct. 23, 2017
Reducing, Reusing, and Recycling
When I first arrived to my site a year and a half ago, I couldn't believe my luck in receiving such a beautiful community to call home for the next two years. My site is well-known in Paraguay for its picturesque and peaceful landscapes with flowing rivers and rolling green hills. Because many Paraguayans come here, especially in the summer months when its population almost doubles, it didn't surprise me that a common topic of interest among the local people was how to keep the city clean and free of contamination.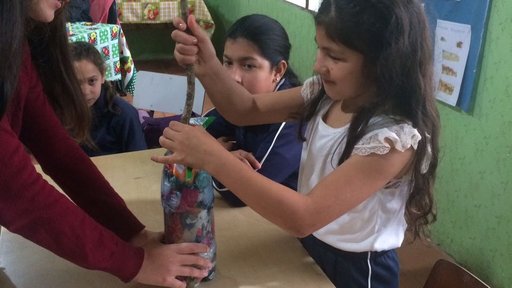 In December 2016, about six months after I arrived here, my site mate Maggie Reuter was finishing up painting a world map at the school in her community when some friends expressed how cool it would be to paint something similar in the town. The conversation quickly turned into an idea for a tourism project, and we decided to paint a touristic map of Piribebuy on a wall made from eco-bricks. We needed about 300 eco-bricks for the wall, but we wanted to do more than make eco-bricks because they're just a part of the trash management solution. I had previously heard about Basura Cero and after doing a bit of research and brainstorming, we decided that it presented an opportunity to involve youth and the schools in providing a solution to the environmental concerns we had heard from community members (and help us make the eco-bricks for the wall!).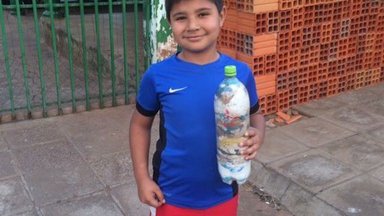 After discussing the project with the municipality and the school district and receiving their enthusiastic support, we set forth in training two groups of trainers, who are students at two high schools in the community. As our Basura Cero experts, they all received over twelve hours of training in the effects of burning and burying trash; reducing, reusing, and recycling; composting; proper trash separation; eco-brick construction; and presentation skills. They trained their own schools and then went out to the remaining six schools in the district to train over 1,000 students on the principles of Basura Cero.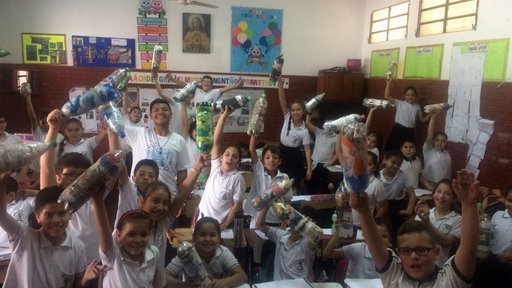 As soon as all of the schools were trained by our experts, the competition began. We are visiting the schools every week to award them points for having recycled art, separated garbage, a compost pile, a school garden, clean grounds, environmental education, participation in community clean-ups, and eco-bricks. At the first community clean-up, more than 100 students and teachers helped collect 477 kilos of trash from the neighborhood. The competition runs until the beginning of November, but we already have more than enough eco-bricks to build the wall and a few benches in a city park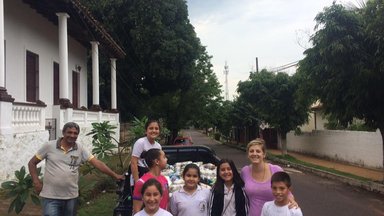 It has been incredible to see the participation and support of not just the students and teachers, but the whole city. While there have already been measureable, tangible results, it's the less tangible results like youth leadership development and community support and solidarity that will continue to impact my site and the whole town. This project is so much bigger than we could have ever imagined as we sat drinking terere (Paraguayan tea) with our friends and discussing how to paint a map in the city thanks to the support, passion, and motivation of the community. We were open to where it would lead, and the results are beyond our wildest dreams.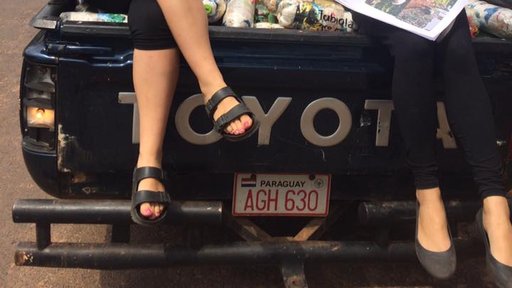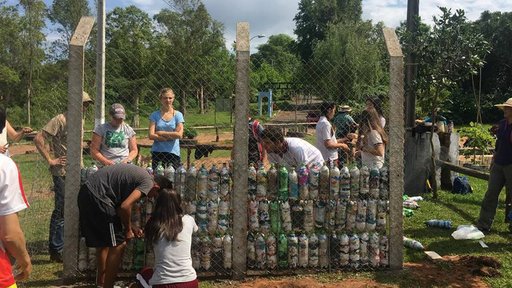 Curious to learn more? Explore the World Wise Schools resources on this topic.
Explore