Panama
Director's Welcome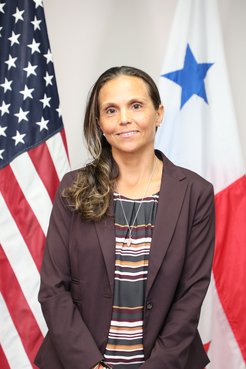 The Peace Corps Panama team and I welcome you to our website. Through the sections contained here we hope to express the dynamic diversity of this country with its natural beauty and resources, rich history, warm and friendly people, and opportunities to collaborate with the Panamanian people in achieving their development goals.
In 1960, President John F. Kennedy challenged the American people to do something bigger than themselves, and for the benefit of someone other than themselves. He challenged them to serve their country and the cause of peace by living and working in the developing world. Our Volunteers in Panama have heeded this call, and are creating meaningful change as a result. They work in partnership with their communities to promote sustainable solutions in the areas of Youth Health and Wellbeing, Youth Leadership and Development, Environmental Conservation, and Sustainable Agriculture, while promoting the dignity of the Panamanian people and their capacity to improve their own lives.
We firmly believe that Goals 2 and 3 of the Peace Corps are just as important as Goal 1, and we have seen how Peace Corps Panama Volunteers build and foster meaningful relationships with their counterparts and community members during and even after their service. It is through these relationships that Volunteers have the opportunity to transform lives as well as be transformed, strengthen intercultural competence, and contribute to making a positive change.
Volunteers in Panama are supported by a highly qualified, motivated, and passionate team who are dedicated to the development of Panama and the success of Volunteers. As One Team, we are committed to inspire, guide, and empower the Panamanian people in their development; promote inclusion, equity, and service; and create sustainable and quality impact, while achieving work and life balance through the philosophy of "less is more". It is my utmost priority to cultivate an environment of trust where all ideas are welcome, and every staff member, counterpart, and Volunteer feels comfortable and empowered to raise concerns and have discussions about issues important to them and their success.
On behalf of the Peace Corps Panama team, I welcome you to join us.
Anni
Country Director
Peace Corps Panama
RPCV Panama 2003-2005