North Macedonia
Director's Welcome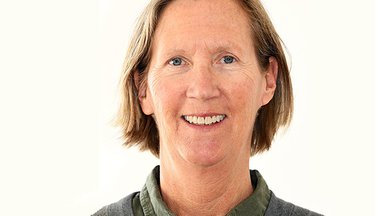 Welcome! Добредојдовте! Mirë se erdhët!

As Peace Corps North Macedonia celebrates our 25th anniversary, we carry forward a deep legacy of attracting highly-skilled, passionate and diverse Americans ready to serve two years in English language instruction or community development.  

While serving in North Macedonia can be extremely rewarding, it's not for everyone. Volunteers in North Macedonia go through a rigorous pre-service training in country where they live with host families for about 10 weeks and focus on language (Macedonian and/or Albanian), cross cultural and technical skills training.  Once they are "sworn-in" at the end of their training, they start their two-year Volunteer service in a new site living with a new family and working in a new community. Some Volunteers teach English in secondary or primary schools alongside counterpart teachers, others work in municipalities or with non-governmental organizations as community development Volunteers on youth, the environment or special needs. Beyond their primary assignment, Volunteers are encouraged to take on secondary projects in their communities where there is an identified need. Secondary projects may include organizing an environmental awareness program or facilitating summer camps to empower girls or leading the Model United Nations – to name a few examples. Every day, the Volunteer interacts with their family, their school or institution and their whole community. Friends are made, connections established and ideas are exchanged. No day is the same, some are routine and some are unforgettable. The Volunteer is changed and has changed others.

Each person invited to join Peace Corps North Macedonia comes in with their own unique set of skills to share with counterparts. They also have several common traits which help lead to a satisfying experience – each is resilient, flexible, patient and open-minded.  While North Macedonia is a beautiful country, rich in history, culture and potential, it is also a country where many people are unemployed, a country that has many development needs, a country that is a fledgling democracy, and a country that would like to someday be a member of the European Union. It requires dedicated, serious Volunteers helping the people of North Macedonia help themselves.

For North Macedonia communities, families, organizations and schools – think about what you can accomplish with a US Peace Corps Volunteer and contact us to submit an application!

For prospective Volunteers, if you think you have the skills to make a difference in North Macedonia, consider applying and begin your journey with us today!
Deborah Conner
Country Director