FOR IMMEDIATE RELEASE:
Thursday, August 2, 2018
Resolute Texan brings water to rural Ghana as Peace Corps volunteer
WASHINGTON – When Peace Corps volunteer Keshia Engwenyi of Fort Worth, Texas, arrived in her community, a small village in rural Ghana, she was ready to spend the next two years supporting local efforts to grow more food. The resolute Texan could not have predicted that she would spend the rest of her service as an agriculture volunteer on a quest to find something even more essential, clean water for her neighbors.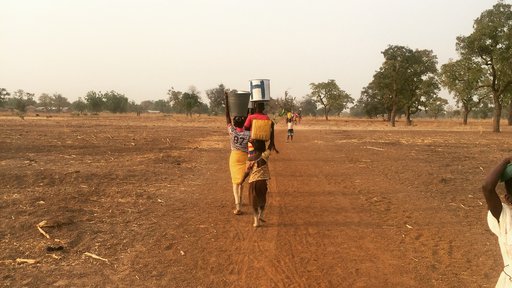 "The community has never had a clean source of water, and depended instead on a river about 30 minutes away," said Engwenyi in a blog post. "Watching young kids and babies consume this contaminated water on a daily basis broke my heart. Thinking about the long-term effects it could have on their health, I knew something had to be done."
Over the course of a year, Engwenyi and members of her community tried several options. A filtration system and dam proved to be too expensive. They attempted to drill boreholes 10 times but failed due to the surrounding terrain. Then one day Engwenyi came across a solar-powered filtration unit constructed to provide clean, filtered water to a nearby community. The project was funded by the U.S. Africa Development Foundation through New Energy, a Ghanaian organization.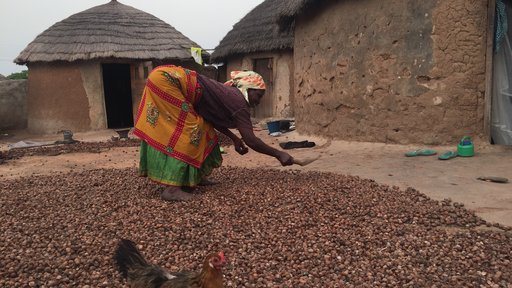 "I would ride my bike there at least four times a week to fetch water for bathing and cooking," said Engwenyi. "The system is very efficient – I wondered if my community couldn't benefit from it as well."
Together with her community, Engwenyi worked with New Energy to coordinate an extension of the project to her village. Using funds from a Feed the Future grant provided by the U.S. Agency for International Development and support from community members, water was piped over two kilometers from one village to another. The piped water is reserved in two 10,000-liter tanks for consumption.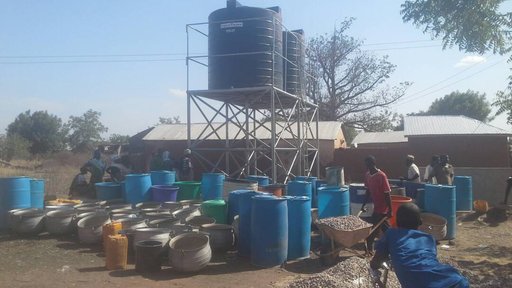 "It's so encouraging to see how impactful easy access to water has been in the community," said Engwenyi. "You see more women preparing nuts for shea butter processing and kids making it to school on time. Hours of fetching water has been reduced to minutes, home gardens are springing up, and most importantly, the kids can now drink clean water. Across my community there is a positive atmosphere filled with hope. Water is indeed life."
# # #
About the Peace Corps: The Peace Corps sends Americans with a passion for service abroad on behalf of the United States to work with communities and create lasting change. Volunteers develop sustainable solutions to address challenges in education, health, community economic development, agriculture, environment and youth development. Through their Peace Corps experience, volunteers gain a unique cultural understanding and a life-long commitment to service that positions them to succeed in today's global economy. Since President John F. Kennedy established the Peace Corps in 1961, more than 230,000 Americans of all ages have served in 141 countries worldwide.
For more information, visit peacecorps.gov and follow us on Facebook and Twitter.
---