Peace Corps Welcomes Two New Country Directors
November 4, 2011
Both Country Directors are returned Peace Corps volunteers
WASHINGTON, D.C., November 4, 2011 Two new Peace Corps country directors will assume their overseas posts in Tanzania and South Africa following a swearing-in ceremony and three weeks of training at the Paul D. Coverdell Peace Corps Headquarters. The new country directors are both returned Peace Corps volunteers.
Peace Corps country directors bring years of management and leadership experience to their positions in countries worldwide, said Peace Corps Director Aaron S. Williams. They support volunteers during their service and help them creatively address the challenges and opportunities that volunteers face.
Peace Corps country directors are the most senior Peace Corps official in their country of assignment and are responsible for the management of all aspects of the Peace Corps program. The country directors support volunteers in the field by lending their skills and energy to meet program goals, administer volunteer projects, and promote a better understanding between the host country people and Americans.
The following are brief biographies of the new Peace Corps country directors:
John Jacoby South Africa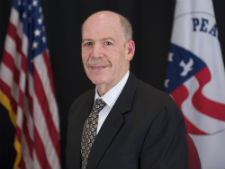 John Jacoby was a Peace Corps volunteer in Nepal from 1970 to 1972. After his service, he worked for the World Health Organization in Nepal and the Port Authority of New York and New Jersey, most recently as the general manager of Newark Liberty International and Teterboro Airports. Jacoby holds a bachelors degree from Boston University, a masters in South Asian Studies from the University of Pennsylvania and a masters in Public and International Affairs with a concentration in Economic and Social Development from the University of Pittsburgh.
Elizabeth OMalley Tanzania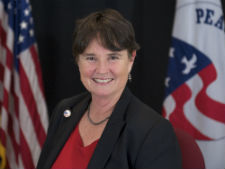 Elizabeth OMalley was a Peace Corps agriculture volunteer in Sierra Leone from 1979 to 1982. After her service, O'Malley worked for the U.S. Department of Agriculture and the U.S. Agency for International Development. OMalley has also completed anthropological research in East Africa and worked in various roles for the Peace Corps in Tanzania, Eritrea, Ethiopia and Kenya. She was formerly the Peace Corps country director in Uganda from 2000 to 2005. OMalley holds a bachelor's degree in anthropology from the University of California at Irvine, a masters in International Public Administration from the Monterey Institute of International Studies, and a doctorate in Environmental Anthropology from the University of Colorado at Boulder.
About the Peace Corps:
President John F. Kennedy established the Peace Corps on March 1, 1961, by executive order. Throughout 2011, Peace Corps is commemorating 50 years of promoting peace and friendship around the world. Historically, more than 200,000 Americans have served with the Peace Corps to promote a better understanding between Americans and the people of 139 host countries. Today, 9,095 volunteers are working with local communities in 75 host countries. Peace Corps volunteers must be U.S. citizens and at least 18 years of age. Peace Corps service is a 27-month commitment. Visit www.peacecorps.gov for more information.