FOR IMMEDIATE RELEASE:
Friday, February 11, 2011
Peace Corps Welcomes Three New Peace Corps Country Directors
WASHINGTON, D.C., Feb. 11, 2011 Three new Peace Corps country directors will assume their overseas posts this month following a swearing-in ceremony at the Paul D. Coverdell Peace Corps Headquarters. Each country directors has previously served with the Peace Corps as a volunteer or former staff member.
Country directors are responsible for the management and direction of all aspects of the Peace Corps program in their countries of assignment. The country directors support volunteers in the field. They lend their skills and energy to meet Peace Corps program goals and promote a better understanding between the host country people and Americans.
Were excited to welcome talented and experienced leaders who are deeply committed to supporting volunteers during their Peace Corps service, said Peace Corps Director Aaron S. Williams. They are dedicated to helping volunteers meet opportunities and challenges with innovation, creativity, determination, and compassion.
The country directors include: Seth Fearey (Kyrgyz Republic), Vincent Groh (Liberia) and Carol Barrick (Nicaragua). The Peace Corps also welcomes eight directors of management and overseas operations and 18 directors of programming and training to the agency.
The following are biographies of the new Peace Corps country directors:
Seth Fearey - Kyrgyz Republic
Fearey was a Peace Corps volunteer in Nepal from 1971 to 1973. After his service, he earned a Master of Business Administration from Stanford University.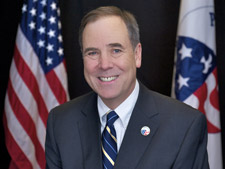 Fearey spent 20 years at Hewlett-Packard, holding management positions in finance, marketing, research, public policy, philanthropy, and strategic planning. He represented Hewlett-Packard on a public policy committee that worked with the George H.W. Bush and Bill Clinton administrations to establish policy foundations for the Internet. To demonstrate the economic value of the Internet, Fearey helped found Smart Valley, a nonprofit organization that launched pilot projects in education, e-government, telecommuting, e-commerce, and electronic medical records in the Silicon Valley. In 1998, he formed a consulting business to share economic development concepts with communities across the United States, Norway, and Japan. In 2004, Fearey helped launch Climate Prosperity, a national program for creating jobs, re-training the work force, and saving money while reducing greenhouse gas emissions.
Vincent Groh Liberia Country Director
Groh was a small enterprise development volunteer in Kenya from 2002 to 2004. He attended University of California, Los Angeles (UCLA) and University of California, Berkeley, studying both history and computer science. Groh is a native of Wisconsin.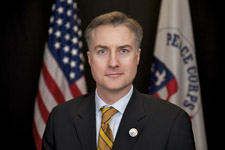 Groh began a career in corporate IT consulting with Andersen Consulting (now Accenture) in 1995). He held executive positions with leading IT firms, working with clients from large companies to incorporate emerging technologies into their business strategies. Prior to the Peace Corps, Groh worked at an India-headquartered IT services firm, leading client work both in California and in the United Kingdom.
Carol Barrick Nicaragua Country Director
Barrick served as Peace Corps director of program and training in Nicaragua from 2007 to 2010 and Costa Rica in the 1990s. Barrick has her Masters in International Administration from the School for International Training (SIT) and her bachelors in international relations from the School of International Service at American University in Washington, D.C.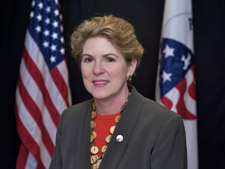 Between tours with the Peace Corps, Barrick directed training and education programs serving low-income and underserved populations for colleges and universities in California, Pennsylvania, and Oregon. While assistant director of the Western Rural Development Center at Oregon State University, she co-authored Cross-Reach: A Cross-Cultural Training Manual and conducted a series of cross-cultural workshops for indigenous community members and agricultural extension workers in Guam and Alaska. Barrick was the assistant training director for the Latin American Agricultural Training Center in the 1980s. She also worked as a consultant with EARTH University and in bilingual international schools.
About the Peace Corps:
President John F. Kennedy established the Peace Corps on March 1, 1961, by executive order. Throughout 2011, Peace Corps is commemorating 50 years of promoting peace and friendship around the world. Historically, more than 200,000 Americans have served with the Peace Corps to promote a better understanding between Americans and the people of 139 host countries. Today, 8,655 volunteers are working with local communities in 77 host countries. Peace Corps volunteers must be U.S. citizens and at least 18 years of age. Peace Corps service is a 27-month commitment.
# # #
---