FOR IMMEDIATE RELEASE:
Friday, June 29, 2012
Peace Corps Welcomes 8 New Country Directors
Six of the eight are returned Peace Corps volunteers
WASHINGTON, D.C., June 29, 2012 – Eight new Peace Corps country directors will assume their overseas posts in Burkina Faso, Cameroon, Ethiopia, The Gambia, Jordan, Mongolia, Rwanda and Vanuatu following a swearing-in ceremony and three weeks of training at Paul D. Coverdell Peace Corps Headquarters. Six of the new country directors are returned Peace Corps volunteers.

"Peace Corps country directors are on the front lines, working directly with volunteers and staff to address specific challenges and opportunities in each post. They also work diligently everyday to find creative and innovative ways to inspire and support our volunteers," said Peace Corps Director Aaron S. Williams (returned Peace Corps volunteer, Dominican Republic, 1967-1970). "Each of these new country directors brings years of management and leadership experience to their work, and I am thrilled to welcome them to the Peace Corps family."

Peace Corps country directors are the most senior Peace Corps official in their country of assignment and are responsible for the management of all aspects of the Peace Corps program in each country. The country directors support volunteers in the field by lending their skills and energy to meet program goals, administer volunteer projects, and promote a better understanding between the host country people and Americans.

The following are brief biographies of the eight new Peace Corps country directors: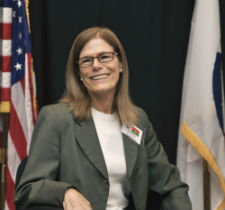 Jill Zarchin – Burkina Faso
Jill Zarchin began her career in international development more than 20 years ago as a United Nations volunteer in China and Cambodia. Since then, she has worked primarily for United Nations Children's Fund in Bosnia and Herzegovina, Burma, Laos and Sudan/Darfur. Zarchin holds a bachelor's degree from the University of Michigan, a master's in library science from the University of Hawaii, a master's in teaching from Goddard College.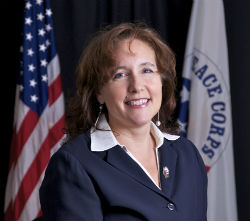 Jacquelyn Geier Sesonga – Cameroon (RPCV, Mali, 1988-1991)
Jacquelyn Sesonga, a Peace Corps volunteer in Mali from 1988 to 1991, has most recently worked as the Peace Corps' regional advisor for the Sahel, the director of programming and training in Tanzania and an associate Peace Corps director in Samoa. Prior to working with the Peace Corps, she worked for the Higher Education Consortium for Urban Affairs and International Study for the Carlson School of Management at the University of Minnesota. She holds a master's in public affairs from the Humphrey Institute of the University of Minnesota, and a bachelor's in American government from Harvard University.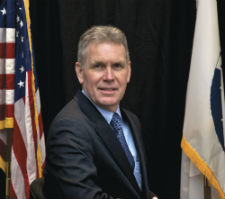 Greg Engle – Ethiopia (RPCV, South Korea, 1980-1981)
Greg Engle, a Peace Corps volunteer in South Korea from 1980 to 1981, worked as a Foreign Service Officer with the U.S. Department of State in Ethiopia, Pakistan, Germany, Washington D.C., Cyprus, Malawi and South Africa from 1981 to 2008. Engle also served as the U.S. ambassador to Togo from 2003 to 2005. From 2006 to 2010, Engle worked at the LBJ School of Public Affairs, University of Texas at Austin. In 2010, he wrote, recorded and released his debut CD, Take It Personally. Engle holds a bachelor's in political science and a master's in public administration from the University of Colorado at Colorado Springs.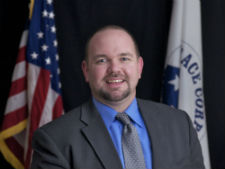 Paul Bryan Butki – Jordan (RPCV, Guatemala, 1999-2002)
Paul Bryan Butki, a Peace Corps volunteer in Guatemala from 1999 to 2002, most recently served as the Peace Corps programming and training director in Kazakhstan and Jordan. Prior to working with the Peace Corps, Butki was the Latin American Program Officer for the Millennium Challenge Corporation and Country Director in Guatemala for the Riecken Foundation. He is the co-founder and managing vice-president of Amigos de Patzún, an educationally focused NGO serving indigenous communities in the Guatemalan highlands. Butki holds an associate's degree from Cypress College, a bachelor's degree in history and international relations from the University of California, San Diego, and a master's degree in international public policy from the Johns Hopkins University School of Advanced International Studies.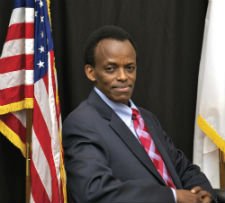 Leon Kayego, The Gambia
Leon Kayego is a former human resources director for a human services organization in Easthampton, Massachusetts. Kayego worked for the Peace Corps from 1977 to 2002 in Congo, Senegal, Guinea and Cote D'Ivoire. Kayego holds a master's in public health from the University of Massachusetts, a master's in community economic development from the Southern New Hampshire University, and a bachelor's and registered nurse degree from the University of Massachusetts. Kayego is originally from Congo.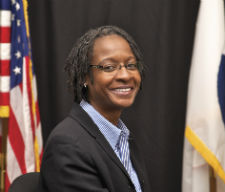 Darlene Grant, Mongolia (RPCV, Cambodia, 2009-2011)
Darlene Grant began her career as a psychotherapist, working in chemical dependency treatment and adolescent psychiatric treatment facilities. In 1994, she accepted a position as assistant professor at The University of Texas at Austin School of Social Work, teaching courses in social justice, clinical practice and research methodology, and undergraduate courses in social work and social welfare, social justice practice, and working with at-risk youth in schools. In 2003, Grant was appointed associate dean of Graduate Studies for The University of Texas at Austin. From 2009 to 2011, Grant took a leave of absence from the university to serve as a Peace Corps volunteer in Cambodia. Grant holds a bachelor's degree from Wittenberg University, a master's degree in social work from Case Western Reserve University and a Ph.D. from the University of Tennessee at Knoxville.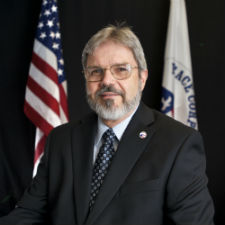 Steve Miller, Rwanda (RPCV, Guatemala, 1976-1978)
Steve Miller most recently served as a senior operations advisor in Peace Corps' Office of Global Operations. Prior to working at Peace Corps headquarters, he was Peace Corps country director in Moldova, Honduras and Belize. Miller also served as the public services officer for the Allegheny National Forest (USDA Forest Service) in Warren, Pa. He has also been a foreign service officer for the U.S. Agency for International Development in the Dominican Republic, Bolivia and Washington D.C., assistant director at the Midwest Universities Consortium for International Activities and adjunct assistant professor at the Ohio State University. Miller earned a doctorate from The Pennsylvania State University in rural sociology and a master's degree from Cornell University in international agriculture and rural development. Miller and his wife served as a Peace Corps volunteers in Guatemala from 1976 to 1978.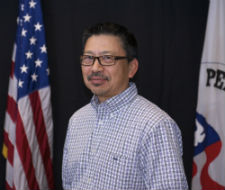 Keith Honda, Vanuatu (RPCV, Solomon Islands, 1983-1985)
Since 1990, Keith Honda has worked for local and state government in California, most recently serving as the assistant county administrator for the County of Monterey. He has also served as a consultant to the California Law Revision Commission and was appointed to the Statewide Taskforce on Child Lead Paint Poisoning. Honda holds a bachelor's degree from the University of California, Los Angeles and a J.D. from UC Hastings College in San Francisco.

From June 4 to June 29, a total of 39 participants took part in the Overseas Staff Training including eight country directors, 10 directors of management and operations, five directors of programming and training, two financial assistants and 14 programming and training staff.

About the Peace Corps: Since President John F. Kennedy established the Peace Corps by executive order on March 1, 1961, more than 200,000 Americans have served in 139 host countries. Today, 9,095 volunteers are working with local communities in 75 host countries. Peace Corps volunteers must be U.S. citizens and at least 18 years of age. Peace Corps service is a 27-month commitment and the agency's mission is to promote world peace and friendship and a better understanding between Americans and people of other countries. Visit www.peacecorps.gov for more information.
# # #
---