FOR IMMEDIATE RELEASE:
Monday, October 15, 2018
Peace Corps volunteers promote culture of handwashing around the world
WASHINGTON – On Global Handwashing Day, celebrated annually on Oct. 15, the Peace Corps recognizes volunteers who promote handwashing and sanitation in communities around the world. Through education and training on best sanitation practices, Peace Corps volunteers and their local partners are working to improve hygiene and help prevent diseases in the communities they serve.
Established in 2008 by the Global Handwashing Partnership, Global Handwashing Day is dedicated to raising awareness about handwashing with soap as an easy and effective way to prevent diseases. Today, over 200 million people take part in handwashing celebrations across the world. Below are stories of two Peace Corps volunteers who are doing their part to foster and support a culture of handwashing in their corners of the world.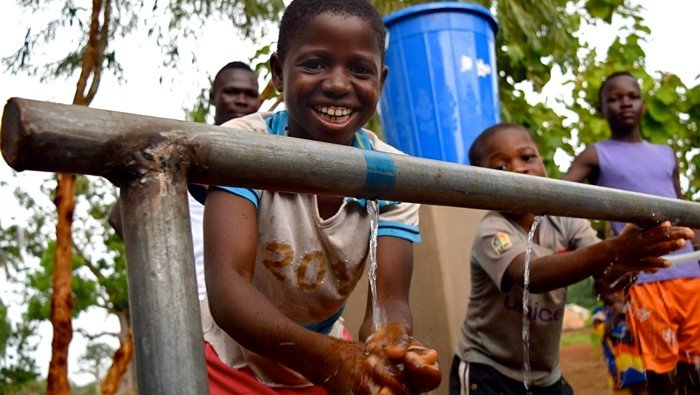 Senegal
In Senegal, Peace Corps health volunteer Alex Hammerslough, of Ann Arbor, Michigan, works at a community health center near the Gambia River where he monitors the spread of infectious diseases in the region and assists with developing intervention techniques. Alex has also assisted with 15 soap-making trainings in his community. Handwashing with soap at critical times, such as after using the bathroom and before preparing food, can significantly decrease the spread of infectious diseases. According to Alex, the benefits of the trainings are not limited to sanitation alone.
"The goal of these trainings is to encourage hygiene, but also to teach people to save money by making their own soap and even earn money by selling soap," said Alex.
Guinea
As a Peace Corps health volunteer in Guinea, Barbara Peterson of Grayslake, Illinois, works at a local health center. One of the greatest challenges that the center faces is lack of clean water and poor sanitation practices. Barbara worked with her community to install a water pump and faucets for running water to improve hygiene at the center.
Barbara also initiated a youth club with seventh and eighth grade students to help combat school dropout and provide students with a safe space to gather and exchange ideas. One of Barbara's favorite moments from her service was watching members of her youth club lead handwashing trainings at the local primary school.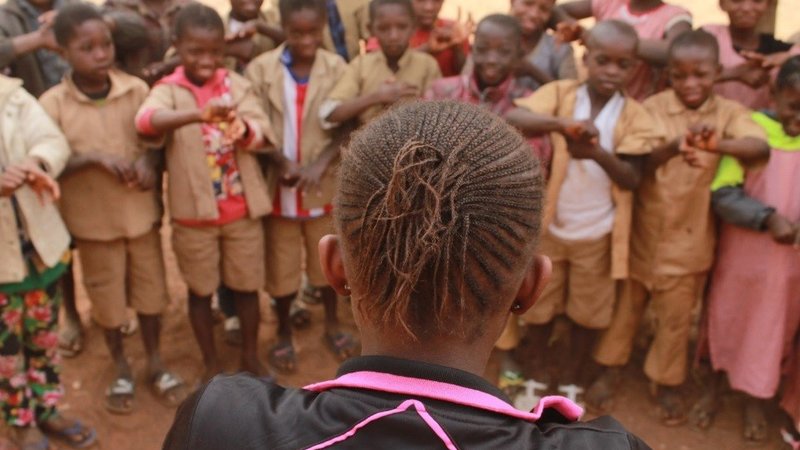 "We had asked youth club members to lead a certain number of health talks for the younger students, and thought the best place to start was hand-washing," said Peterson. "During one of our youth club meetings, members learned the 10 steps of washing, and the appropriate washing times. I remember feeling anxious [that] the students who would be leading the lessons at the primary school did not really understand what we were doing, or would be nervous in front of the class. So when we showed up the first day at the primary school, I was floored to see the older youth club members take over the entire lesson like complete experts."
Find more stories about handwashing here.
# # #
About the Peace Corps: The Peace Corps sends Americans with a passion for service abroad on behalf of the United States to work with communities and create lasting change. Volunteers develop sustainable solutions to address challenges in education, health, community economic development, agriculture, environment and youth development. Through their Peace Corps experience, volunteers gain a unique cultural understanding and a life-long commitment to service that positions them to succeed in today's global economy. Since President John F. Kennedy established the Peace Corps in 1961, more than 230,000 Americans of all ages have served in 141 countries worldwide.
For more information, visit peacecorps.gov and follow us on Facebook and Twitter.
---