FOR IMMEDIATE RELEASE:
Monday, March 12, 2012
Peace Corps Volunteers Foster Business Development Skills in Paraguayan Youth
WASHINGTON, D.C., March 12, 2012 Peace Corps volunteers Lindsay Fay of Tucson, Ariz., Mario Leiva of Houston, Texas, Brett Michaelson of Bellingham, Wash., Maureen Stickel of Loveland, Ohio, and Casey Weston of Hazelwood, Mo., recently coordinated the first Young Entrepreneurs of Paraguay workshop in Asuncin, Paraguay from Feb. 2 to Feb. 5. Thirty-nine youth from across the country attended sessions on business development, entrepreneurship, marketing and career planning. Several Paraguayan organizations donated resources for the workshop and five young Paraguayan entrepreneurs shared personal success stories during guest speaking sessions.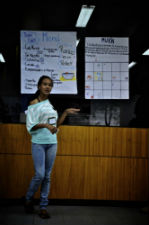 We wanted to promote entrepreneurship education in a fun and dynamic way, said Stickel, a graduate of Georgetown University who has been working as a community economic development volunteer since June 2010. The workshop was a great way to connect like-minded youth, and it was amazing to see how much the participants grew in such a short period of time.
Throughout the four-day workshop, participants worked in small volunteer-led groups to analyze information presented during the sessions and apply the material to real life case studies written by the volunteers. On the final day, each group presented before a panel of judges successful business plans they had created based off of the information from the sessions, guest speakers and case studies.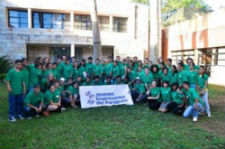 Within the next few months volunteers will implement Build Your Dreams entrepreneurship classes based off of the workshop curriculum in their local communities. Hundreds of Paraguayan youth are expected to participate in the classes to learn basic skills needed to write a business plan.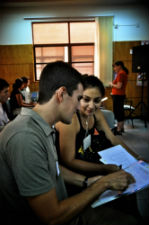 Once the Build Your Dreams classes are finished, we hope to hold a country-wide business plan competition during the winter recess, continued Stickel. Wed love to see the workshop, classes and business plan competition turn into an annual cycle of events that will be repeated year after year.
About Peace Corps/Paraguay:
More than 3,580 Peace Corps volunteers have served in Paraguay since the program was established in 1967. Currently, 257 volunteers serve in Paraguay. Volunteers work in the areas of agriculture, community development, education, youth development, environment and health. Volunteers are trained and work in Guaran and Spanish.
About the Peace Corps:
Since President John F. Kennedy established the Peace Corps by executive order on March 1, 1961, more than 200,000 Americans have served in 139 host countries. Today, 9,095 volunteers are working with local communities in 75 host countries. Peace Corps volunteers must be U.S. citizens and at least 18 years of age. Peace Corps service is a 27-month commitment and the agencys mission is to promote world peace and friendship and a better understanding between Americans and people of other countries. Visit www.peacecorps.gov for more information.
# # #
---