FOR IMMEDIATE RELEASE:
Friday, June 13, 2014
Peace Corps Volunteer Inspired to Serve by Late Father
WASHINGTON, D.C., June 13, 2014 - In honor of Father's Day this Sunday, the Peace Corps celebrates the many fathers who have served as Peace Corps volunteers or inspired others to serve. Fathers around the world have made a difference by sharing the valuable life lessons and experiences they gained from their service with their families, friends and communities.
Below, find the story of one volunteer who was inspired to serve following his father's death.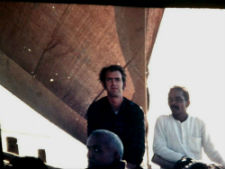 Peace Corps volunteer Forrest Copeland of Cheney, Wash., followed in his father's footsteps when he joined the Peace Corps. Forrest is currently serving as a community health volunteer in Ethiopia 45 years after his father, Gerry Copeland, served as a health volunteer in India.
Forrest submitted his Peace Corps application a few years after his father passed away. His time in Ethiopia has helped him better understand his father and some of his most memorable qualities.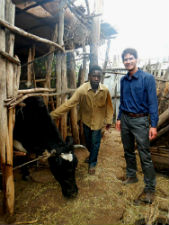 "My father was never embarrassed to try something new. His sense of adventure and exploration never quit," said Forrest, a graduate of Western Washington University who has been living in Ethiopia since 2012. "He seemed to always have a good instinct about people and situations and focused on the positives in life rather than dwelling on the negatives. I like to think that these qualities were developed, in part, during his Peace Corps service in India."
Though Gerry did not have the opportunity to share many of his service stories with his son, Forrest is certain that the Peace Corps had a big impact on his life.
"I grew up with stories about the Peace Corps and knew of its existence for as long as I can remember," Forrest said. "He told me about the community guru who he swore could stop his own heart during deep meditation, and he told me about his host mom who taught him how to prepare Indian curries. I would love to be able to swap stories from the field with him now."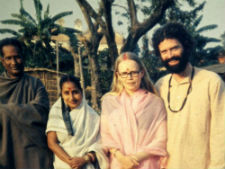 Upon returning home, Forrest looks forward to reconnecting with some of his father's friends from service and going through his old slide collection from India to learn more about his years as a Peace Corps volunteer.
"My dad's big grin is remembered by most people who knew him, and I can picture him now, grinning his way through another awkward cultural exchange, just like I do almost daily 45 years later in Ethiopia."
About Peace Corps/Ethiopia: There are currently 201 Volunteers in Ethiopia working in the areas of education, health, agriculture, and environment. During their service in Ethiopia, Volunteers learn to speak the local languages, including: Amharic, Oromifa and Tigrinya. More than 3,355 Peace Corps Volunteers have served in Ethiopia since the program was established in 1962.
About the Peace Corps: As the preeminent international service organization of the United States, the Peace Corps sends Americans abroad to tackle the most pressing needs of people around the world. Peace Corps volunteers work at the grassroots level with local governments, schools, communities, small businesses and entrepreneurs to develop sustainable solutions that address challenges in education, health, economic development, agriculture, environment and youth development. When they return home, volunteers bring their knowledge and experiences—and a global outlook—back to the United States that enriches the lives of those around them. President John F. Kennedy established the Peace Corps in 1961 to foster a better understanding among Americans and people of other countries. Since then, more than 215,000 Americans of all ages have served in 139 countries worldwide. Visit www.peacecorps.gov to learn more.
# # #
---