FOR IMMEDIATE RELEASE:
Thursday, January 12, 2012
Peace Corps Volunteer Helps Build New Health Clinic in Cameroon
WASHINGTON, D.C., January 12, 2012 Peace Corps volunteer Cheryl Finell of Bronxville, N.Y., is working with her local community to build a health center that will eventually serve 15 villages and more than 14,000 community members in northern Cameroon. A portion of the funds for the health clinic have been raised through the
Peace Corps Partnership Program (PCPP)
, a program that helps fund Peace Corps volunteer community projects worldwide.
Currently, the nearest health center in the community is 17 kilometers away, on a road that is often impassable during Cameroons rainy season.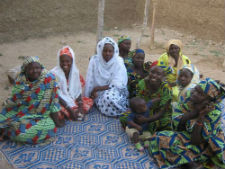 While talking with residents of the area, local leaders, and the staff of the nearest health center, the need to build a health center in the village became painfully obvious, said Finell, a Clark University graduate who has been serving as a community health volunteer in Cameroon since 2010.
Once constructed, the center will be integrated into the government\'s healthcare system, the government will send healthcare professionals and medical equipment to the center, and money will be allocated for the health centers budget, said Finell.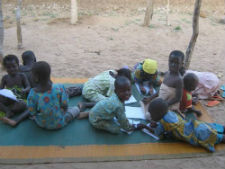 In order to receive funding through the PCPP, a community must make a 25 percent contribution to the total project cost and outline success indicators for the individual projects. This helps ensure community ownership and a greater chance of long-term sustainability.
About Peace Corps/Cameroon:
More than 3,280 Peace Corps volunteers have served in Cameroon since the program was established in 1962. Currently, 221 volunteers serve in Cameroon. Volunteers work in the areas of education, environment, agriculture, health, business, and information technology. Volunteers are trained and work in Pidgin English and French.
About the Peace Corps:
Since President John F. Kennedy established the Peace Corps by executive order on March 1, 1961, more than 200,000 Americans have served in 139 host countries. Today, 9,095 volunteers are working with local communities in 75 host countries. Peace Corps volunteers must be U.S. citizens and at least 18 years of age. Peace Corps service is a 27-month commitment and the agencys mission is to promote world peace and friendship and a better understanding between Americans and people of other countries. Visit www.peacecorps.gov for more information.
# # #
---