FOR IMMEDIATE RELEASE:
Wednesday, May 2, 2012
Peace Corps Volunteer Builds Rain Collection System in Dominican Republic
WASHINGTON, D.C., May 2, 2012 – Peace Corps volunteer Rodolfo Torres of Downey, Calif., is working with his community in the Dominican Republic to build a rainwater collection system for 50 families. A portion of the funds for the project will be raised through the Peace Corps Partnership Program (PCPP), a program that helps support Peace Corps volunteer community projects worldwide.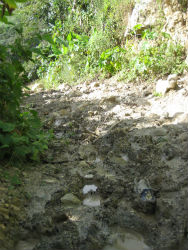 "This project will give all community members closer access to water, creates a committee that will take control and responsibility of the water system, and decreases the problems caused by unsanitary water," said Torres, a University of California, Santa Barbara graduate who has been living and working in the Dominican Republic since March 2011. "This is a beautiful community with wonderful, motivated people who are willing to contribute and sacrifice time and effort to have access to water."

Currently, there is not a natural source of water for many of the homes in the community, and residents spend many hours walking to and from the closest water source. By harvesting rain water into strategically located tanks with public stands, the community will have ready access to water for the first time.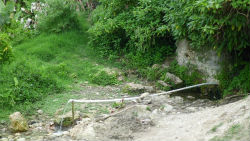 The community will provide the labor and will pay a monthly fee of $1.32 for maintenance. The PCPP funding will be used to buy construction materials for the water tanks. The largest water tank will hold more than 13,000 gallons of water.

In order to receive funding through the PCPP, a community must make a 25 percent contribution to the total project cost and outline success indicators for the individual projects. This helps ensure community ownership and a greater chance of long-term sustainability.

One hundred percent of each tax-deductible PCPP donation goes toward a development project. Those interested in supporting Torres' project in the Dominican Republic can visit: www.peacecorps.gov/donate. Torres' project number is 517-508.

About Peace Corps/Dominican Republic: More than 4,220 Peace Corps volunteers have served in the Dominican Republic since the program was established in 1962. Currently, 220 volunteers serve in the Dominican Republic. Volunteers work in the areas of community development, health, education, environment and business. Volunteers are trained and work in Spanish and basic Haitian Kreyol.

About the Peace Corps: Since President John F. Kennedy established the Peace Corps by executive order on March 1, 1961, more than 200,000 Americans have served in 139 host countries. Today, 9,095 volunteers are working with local communities in 75 host countries. Peace Corps volunteers must be U.S. citizens and at least 18 years of age. Peace Corps service is a 27-month commitment and the agency's mission is to promote world peace and friendship and a better understanding between Americans and people of other countries. Visit www.peacecorps.gov for more information.
# # #
---