FOR IMMEDIATE RELEASE:
Thursday, December 27, 2012
Peace Corps Volunteer Assists with First Aid and Emergency Training Program
WASHINGTON, D.C., December 27, 2012 – Peace Corps volunteer Bryna Rabehl of Byron, Minn. is launching an emergency response project designed to assist rural communities in the Philippines when a natural disaster strikes.
Rabehl established the First Aid Skills Training for Emergency Response (FASTER) program to address the gap between the emergency response needed and the emergency response received in vulnerable communities in the Bicol Region. Every year, most parts of the Philippines experience typhoons, earthquakes, floods, volcanic eruptions and landslides.
"In addition to assistance in the case of a natural disaster, local communities are in constant need of easily accessible and available responders who can quickly assist in common first aid and basic life support related incidents," Rabehl said.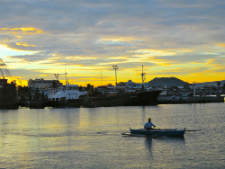 The FASTER program would provide local communities with 50 trained First Aid and Emergency Response volunteers who could respond to emergencies with expert knowledge. FASTER would train volunteers and post their names in villages which would utilize them during a disaster. A portion of the funds for the project will be raised through the Peace Corps Partnership Program (PCPP), a program that helps support Peace Corps volunteer community projects worldwide.
Two international NGOs have pledged their support to the program. One organization will provide classroom space, materials and staff support. While the second will provide the training labor, training materials and modules required for the training. Funds provided through the Peace Corps Partnership Project grant will be used for weekend volunteer transportation, certification funds and project materials.
The 50 volunteers recruited from around the area will attend a six-week training course followed by a two-day certification camp. As soon as the project raises sufficient funds, an international NGO will prepare an advertising campaign for the training sessions.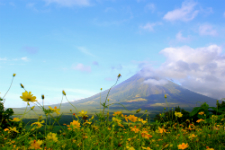 "Whether they will be the ones trained, the ones aiding communication, or the ones receiving disaster or medical attention, our goal is to reach as many community members as possible through the FASTER project," Rabehl said.
The NGOs involved and the community have already contributed 56% of the total budget of the project. In order to receive funding through the PCPP, a community must make at least a 25 percent contribution to the total project cost and outline success indicators for the individual projects. This helps ensure community ownership and a greater chance of long-term sustainability.
One hundred percent of each tax-deductible PCPP donation goes toward a development project. Those interested in supporting Rabehl's project in the Philippines can visit: www.peacecorps.gov/donate. Rabehl's project number is: 492-417.
About Peace Corps/Philippines: More than 8,680 Peace Corps volunteers have served in the Philippines since the program was established in 1961. Currently, 223 volunteers serve in the Philippines. Volunteers work in the areas of education, youth development and coastal resource management. Volunteers are trained and work in Tagalog, the national language, and regional dialects, as appropriate.
About the Peace Corps: Since President John F. Kennedy established the Peace Corps by executive order on March 1, 1961, more than 210,000 Americans have served in 139 host countries. Today, 8,073 volunteers are working with local communities in 76 host countries in agriculture, community economic development, education, environment, health and youth in development. Peace Corps volunteers must be U.S. citizens and at least 18 years of age. Peace Corps service is a 27-month commitment and the agency's mission is to promote world peace and friendship and a better understanding between Americans and people of other countries. Visit www.peacecorps.gov for more information.
# # #
---