FOR IMMEDIATE RELEASE:
Tuesday, September 25, 2012
Peace Corps Uses New Radio Ad to Find Volunteers Ready to Make a Difference, Build Their Career
Spot features voices and stories of real volunteers
WASHINGTON, D.C., September 25, 2012 - Peace Corps has released a new radio public service announcement (PSA) featuring the voices and experiences of real Peace Corps volunteers. The spot, entitled "Degrees," features returned Peace Corps volunteers sharing how their skills and education helped improve the lives of people all over the world. The new PSA is designed to inspire the next generation of Peace Corps volunteers and increase awareness of volunteer opportunities overseas.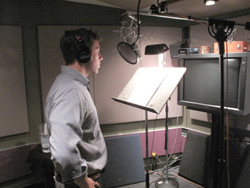 The 30- and 60-second "Degrees" spots are available to download on the Peace Corps website, along with seven other radio PSAs, at peacecorps.gov/psa.
"The Peace Corps is a life-defining opportunity, not to mention a wonderful way to launch a career," said Acting Director Carrie Hessler-Radelet. "We are recruiting Americans with a commitment to public service and placing both recent college graduates and those with skilled work experience. No matter what walk of life they come from, Peace Corps volunteers are creative problem solvers who are ready to tackle challenges head on."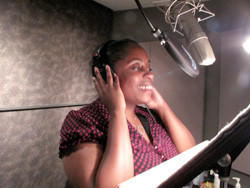 Peace Corps recruits year-round and seeks Americans of all ages and backgrounds for volunteer service. Volunteers work across six program areas: agriculture, community economic development, education, environment, health and HIV/AIDS, and youth development. Volunteers work and live alongside the people and communities they serve, working at a local level with local governments, schools and entrepreneurs to address complex challenges from the grassroots up.
Thousands of Peace Corps volunteers return home each year as global citizens with international development skills, foreign language proficiency and leadership experience. In addition, Peace Corps offers financial and educational benefits, including loan deferment, credit toward a Master's degree and career services. Returned volunteers also receive a year of noncompetitive eligibility for employment with the federal government. To view a full list of Peace Corps service benefits, click here.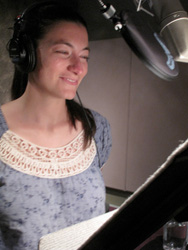 About the Peace Corps: Since President John F. Kennedy established the Peace Corps by executive order on March 1, 1961, more than 210,000 Americans have served in 139 host countries. Today, 9,095 volunteers are working with local communities in 75 host countries. Peace Corps volunteers must be U.S. citizens and at least 18 years of age. Peace Corps service is a 27-month commitment and the agency's mission is to promote world peace and friendship and a better understanding between Americans and people of other countries. Visit www.peacecorps.gov for more information.
# # #
---