FOR IMMEDIATE RELEASE:
Friday, November 2, 2012
Peace Corps Mourns the Passing of Former Peace Corps Director Jack Hood Vaughn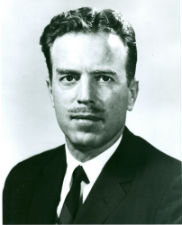 As Director from 1966 to 1969, Jack Hood Vaughn oversaw the Peace Corps during the height of volunteer enrollment, when more than 15,500 volunteers were serving in host countries. During his tenure, volunteers served in more than 50 countries in South America, Central America, the Caribbean, Asia, Africa and the Middle East. In addition, he was an expert on Latin America, a fluent Spanish-speaker and the first director of Peace Corps' Latin America Regional Office.
The Peace Corps released the following statement from Acting Director Carrie Hessler-Radelet in response to the death of former Director Vaughn: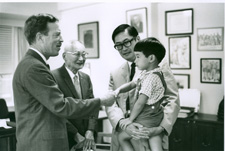 "Jack Hood Vaughn was a beloved and well-respected member of the Peace Corps community. His leadership of the agency following the departure of Sargent Shriver was instrumental to the continued success of the Peace Corps. He took steps to improve Peace Corps volunteer support and programming as large numbers of returned volunteers joined the Peace Corps staff. He also promoted volunteer assignments in conservation, natural resource management and community development.
# # #
---