FOR IMMEDIATE RELEASE:
Saturday, September 4, 2010
Peace Corps Mourns the Loss of Volunteer Thomas Maresco
WASHINGTON, D.C., Sept. 4, 2010 Peace Corps Director Aaron S. Williams is saddened to announce the death of Peace Corps volunteer Thomas Tom Maresco in Lesotho. Tom, 24, died as a result of a gunshot wound on Sept. 3 in Maseru, the capital of Lesotho. The investigation into this incident is ongoing, but at this time it appears it may have been an attempted robbery.
"Tom was an exceptional volunteer, leader, teacher and coach he was an integral part of his host community where he shared his passion for teaching, music and sports, said Director Williams. We are deeply saddened by this tragic event, and I ask that you keep Tom\'s family and our volunteers and staff in Lesotho in your thoughts and prayers.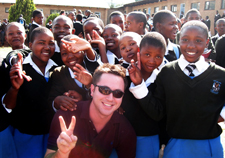 Tom, of Port St. Lucie, Fla., was a secondary education teacher in the village of Katse in the highlands district of Thaba-Tseka. He arrived in Lesotho for Peace Corps service in November 2009. A graduate of the University of Florida, Tom served as a science teacher in Lesotho. He was an active member of his local community in Katse and coached youth in a number of sports including basketball and swimming. Tom became his district\'s representative on the Peace Corps Lesotho HIV/AIDS committee and was committed to developing innovative ways to address HIV awareness and prevention among young people. He was scheduled to complete his Peace Corps service in January 2012.
The Peace Corps is providing grief counseling and support to volunteers and staff.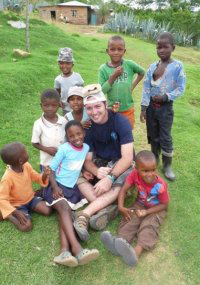 The Peace Corps works closely with the Department of State\'s Diplomatic Security operations, the Federal Bureau of Investigation, and other federal agencies to support, as appropriate, the investigations conducted by host country law enforcement. Crimes committed against Peace Corps volunteers overseas generally fall under the legal jurisdiction of the government of the country in which the crime was committed. In this case, the government of Lesotho will conduct the investigation into this crime.
There are currently 91 volunteers serving in Lesotho. Over 2,100 Americans have served as Peace Corps volunteers in Lesotho since 1967. Volunteers in this Sub-Saharan African nation work in the fields of education and community health and economic development. Geographically, volunteers are distributed throughout all 10 districts of the country.
As Peace Corps approaches its 50th anniversary, its service legacy continues to promote peace and friendship around the world with 7,671 volunteers serving in 77 host countries. Historically, nearly 200,000 Americans have served with the Peace Corps to promote a better understanding between Americans and the people of 139 host countries. Peace Corps volunteers must be U.S. citizens and at least 18 years of age. Peace Corps service is a 27-month commitment.
# # #
# # #
---