FOR IMMEDIATE RELEASE:
Monday, November 28, 2011
Peace Corps Mourns the Loss of Volunteer Emily Balog
WASHINGTON, D.C., November 28, 2011 Peace Corps Director Aaron S. Williams is saddened to confirm the death of Peace Corps volunteer Emily Balog on Nov. 27, 2011. Emily, 26, was serving as a Peace Corps volunteer in Paraguay and died of a fatal injury from an automobile accident.
Emily was a beloved volunteer who used her passion for people and art to work with a local womens cooperative and youth in her community, said Director Williams. The entire Peace Corps community mourns the loss of such an incredible volunteer. Our thoughts are with Emilys family, host family, friends and community.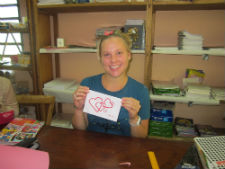 Emily, a native of Burlington, N.C., arrived in Paraguay in June 2010 and was sworn in as a Peace Corps volunteer in August 2010. She served as a community development volunteer where she worked with a local womens cooperative to improve business practices, improve sales and market local goods.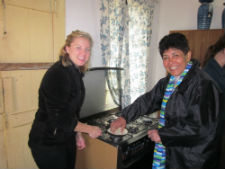 As a secondary project, Emily also worked with her community to incorporate art, photography and painting into daily life. She recently worked with other Peace Corps volunteers to sponsor a photography competition for local youth in the community. Emily was expected to close her Peace Corps service in August 2012.
Emily is a 2007 graduate of the University of North Carolina at Chapel Hill, where she received a B.A. in journalism. She is survived by family in North Carolina.
Currently, there are 252 Americans serving in Paraguay. More than 3,400 Americans have served in Paraguay since the program was established in 1967. Volunteers work in the areas of agriculture, community economic development, education and youth development, environment and health.
About the Peace Corps:
President John F. Kennedy established the Peace Corps on March 1, 1961, by executive order. Throughout 2011, Peace Corps is commemorating 50 years of promoting peace and friendship around the world. Historically, more than 200,000 Americans have served with the Peace Corps to promote a better understanding between Americans and the people of 139 host countries. Today, 9,095 volunteers are working with local communities in 75 host countries. Peace Corps volunteers must be U.S. citizens and at least 18 years of age. Peace Corps service is a 27-month commitment. Visit www.peacecorps.gov for more information.
# # #
---