FOR IMMEDIATE RELEASE:
Thursday, April 2, 2015
Peace Corps Mourns the Loss of Volunteer David Ripley
WASHINGTON, D.C., April 2, 2015 – Peace Corps Director Carrie Hessler-Radelet is saddened to confirm the death of Peace Corps volunteer David Ripley. David, 29, passed away while visiting Tanzania on March 31, 2015.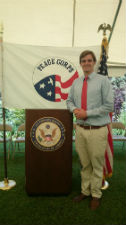 "David was a deeply compassionate and empathetic person, which in turn made him an extraordinary Peace Corps volunteer," Hessler-Radelet said. "He was committed to putting his experience to work improving the lives of those in his community of service, and was seen as a leader among his fellow volunteers. We are devastated by his loss, and the thoughts and prayers of the entire Peace Corps family are with the Ripley family during this difficult time."
A native of Palmetto, Fla., David served as a health volunteer in Rwanda. He worked at community health centers and read books to children regularly at the Kigali Reading Center. He was passionate about using technology to deliver clean water to his community, and was making great progress.
Peace Corps staff in Rwanda remember David as positive and caring, and someone who was respected by his colleagues and Peace Corps staff. They said that David was "dedicated to helping the people of Rwanda and took his service seriously."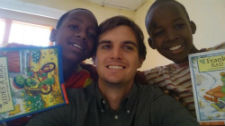 In his Peace Corps aspiration statement, David wrote, "I hope to give as much as I plan to gain from all the relationships I make during my commitment to Rwanda and the Peace Corps." He wrote, "understanding and compassion for other peoples' life experiences, views and circumstances are paramount in building any personal or professional relationships."
David was committed to serving others. Prior to Peace Corps, he worked as a charge paramedic and earned certifications as a paramedic/EMT and a firefighter in his home state of Florida. He graduated cum laude from Saint Petersburg College in Saint Petersburg, Fla.
He is survived by his parents, Bruce and June Ripley and his brother Barry Ripley.
# # #
---