FOR IMMEDIATE RELEASE:
Friday, March 13, 2009
Peace Corps Mourns the Loss of Volunteer Catherine "Kate" Puzey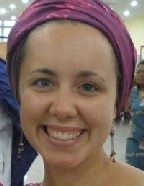 Washington, D.C., March 13, 2009 - U.S. Peace Corps acting Director Jody K. Olsen, along with the U.S. Embassy in Cotonou, Benin, is saddened to confirm the death of Peace Corps Volunteer Kate Puzey. Ms. Puzey was found outside her home on March 12 in the village where she worked as an English teacher.
Olsen said, "Kate was an exemplary member of the Peace Corps family whose dedicated work as a secondary English teacher in a rural public school in Badjoude, Benin, contributed greatly to the lives of the Beninese citizens. Kate\'s life and work spoke volumes about the kind of dedication she had to her service as a Volunteer, and the U.S. Peace Corps is greatly saddened by her loss. Our condolences go out to her family and loved ones at this time."
The Peace Corps and the U.S. Embassy in Cotonou are coordinating with local police authorities, who are currently conducting an investigation and will make a final pronouncement on the cause of death.
The government of Benin has expressed condolences to the U.S. government and pledged itsfull cooperation and support in this matter.
Ms. Puzey began her Peace Corps service in Benin on July 17, 2007. She served in the Peace Corps as an English teacher in Badjoude for almost two years. She was 24 years old and a native of Cumming, Ga.
There are currently 100 Volunteers serving in Benin. Over 1,631 Peace Corps Volunteers have served in Benin since the program was established in 1968. Volunteers in this west African nation work to respond to four of Benins development priorities: improved quality of life for the rural population, expanded educational opportunities for the masses, increased food production, and reforestation.
# # #
# # #
---