FOR IMMEDIATE RELEASE:
Tuesday, February 8, 2011
Peace Corps Mourns the Loss of Volunteer Cannon Stamm
WASHINGTON, D.C., February 8, 2011 Peace Corps Director Aaron S. Williams is saddened to confirm the February 6 death of Peace Corps volunteer Cannon Stamm in Thailand. The preliminary cause of death is cardiopulmonary arrest. Cannon, 26, was serving as an English teacher with the Peace Corps program in China.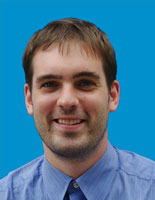 Cannon was a dedicated volunteer and a committed English teacher working to strengthen our friendship with the people of China, said Director Williams. On behalf of the entire Peace Corps community, our thoughts are with Cannons family, friends, and fellow volunteers at this difficult time.
Cannon is survived by family in New York. He arrived in China on July 1, 2010, for pre-service training and was sworn in as a volunteer on August 27, 2010. Cannon was an English teacher at Chongqing University of Technology and worked with students training to become middle school English teachers. He was scheduled to continue his Peace Corps service through the end of the school year in the summer of 2012.
His passing is mourned by the entire Peace Corps community, including his students and colleagues in Chongqing. He was committed to developing his students English comprehension by sharing his knowledge of American language, culture, and history. Cannon worked closely with his Chinese colleagues to exchange ideas and teaching methodologies. He understood that daily interaction with a native English speaker was integral to his students proficiency and confidence in English.
Cannon graduated summa cum laude from Boston University in 2008, with a dual concentration in finance and international management. Cannon was an experienced teacher of English as a second language and worked as an English tutor in Japan prior to his service with the Peace Corps.
In his 2010 Peace Corps aspiration statement, Cannon wrote that he was committed to approaching his assignment with an open mind and friendly demeanor, balanced with the knowledge that patience and determination were his best assets to navigate his role as a teacher. He was committed to public service and interested in learning the local language, Mandarin, and being a part of his local community.
There are 132 Americans serving as volunteers in China. Peace Corps volunteers are known as "U.S.-China Friendship Volunteers" to their students, colleagues, and communities. The program focuses on university English teaching. Volunteers are placed in Sichuan, Gansu, and Guizhou provinces, as well as the Chongqing municipality. More than 660 Americans have served as volunteers in China since the program opened in 1993.
About the Peace Corps:
President John F. Kennedy established the Peace Corps on March 1, 1961, by executive order. Throughout 2011, Peace Corps is commemorating 50 years of promoting peace and friendship around the world. Historically, more than 200,000 Americans have served with the Peace Corps to promote a better understanding between Americans and the people of 139 host countries. Today, 8,655 volunteers are working with local communities in 77 host countries. Peace Corps volunteers must be U.S. citizens and at least 18 years of age. Peace Corps service is a 27-month commitment.
# # #
---